Who Will Fill The Gap When ING Direct Closes?
ING Group, the Dutch-based parent company of ING Direct, announced this past week that it intends to scale back its US operations by 2013, stating that it would like to instead focus primarily on its European market. This US sell-off is part of a restructuring plan by ING that it hopes will allow it to start to pay back the billions of euros in government assistance that it has received.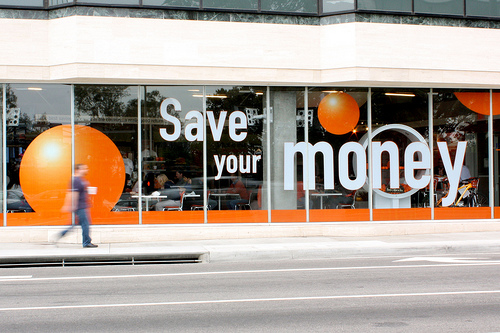 Who Will Be the Next ING Direct?
The dissolution of ING Direct comes as a shock, as the online banking subsidiary is one of the largest and most successful of its kind. Even though the restructuring isn't scheduled to occur until 2013, many people with ING Direct account are already trying to prepare themselves for the switch to a new bank that offers similar services, to avoid any complications that might arise for ING users closer to the sell off date.
One of the things that set ING Direct apart when it first started was its marketing campaign, specifically the very catchy "Orange" campaign. Online banks have a unique opportunity to expand and explore a new direction of bank branding, especially because online banking in general draws a younger consumer base. Therefore, in addition to being able to offer high rates on products like CDs due to the lack of overhead costs for online only banks, these banks can also bill themselves as the hip, new way to bank.
The Contestants
In order to help those ING Direct customers who looking for a easy switch to a bank that offers similar services, and see which banks might fill the void left by ING Direct, we have complied this list of comparable online banks that we think were ING Direct's biggest competitors:
Ally – Ally is the online bank that most directly embodies the marketing and business model that made ING Direct so successful. Ally's brand is dedicated to transparency in banking, and in fact, regularly offers higher CD rates than ING Direct.
Capital One Direct – Capital One is another of the online banks that out a great deal of time and effort into their marketing campaigns, as anyone who has seen the "What's in Your Wallet" ads can tell you. However, despite their great branding technique, Capital One has been unable to match some of the other online CD rates.
Discover Bank – Discover Bank is your basic, all around great online bank. While they don't offer the same skyrocketing rates as some of the other online banks, they are consistent and regularly provide 12 month CDs that are in the top 5, as well as a variety of credit cards.
Umbrella Bank – This bank reached the top of our 12 month CD charts last week, and continues to raise its APY far above that of its competitors. However, the Office of Thrift Supervision has released a cease and desist order for the parent bank, so keep your eye out for changes to this banks operations in the future.
Amboy Direct – Amboy is another online bank that regularly maintains some of the top CD rates on our site. As the Online division of Amboy National Bank, Amboy customers can use either the online bank or 25 branch based locations in central New Jersey.
Ascencia – Ascencia is an Internet-only bank headquartered in Louisville, KY. While one of the lesser known of the online banks, it also regularly outperforms the national averages with 12 months CD rates of 2.00%
For more online banking options, visit our Best Online Banks page here.
Ask a Question