The FDIC Recognizes the Value of Prudent Commercial Real Estate (CRE) Workouts
To meet their business needs, it is necessary for financial institutions to make credit risk level classifications (loan grading) in order to perform effective risk management and to meet their legal obligations. The supervisory work of FDIC inspectors also requires the application of standard principles and calculations to assess the status of loans made by FDIC-insured institutions. Last month, the FDIC introduced revised loan classification guidelines for bank lending to borrowers whose loans are primarily secured by real estate.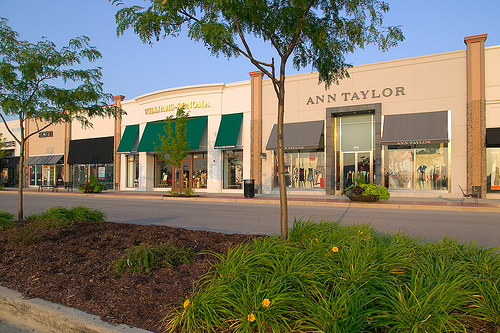 Loan Classifications Reflect Harsh Economic Realities
Reeling under the impact of declining business growth, a sharp fall in property values and the associated delays in buying and selling real estate, many American businesses are now struggling to make their loan repayments. In a recent statement addressed to financial institutions, the FDIC and other members of the Federal Financial Institutions Examination Council (FFIEC) have stated that falling collateral values should not result in the assigning of a higher credit risk levels for loans to borrowers in good credit status even if they have been renewed or renegotiated. The motivation behind this declaration is to encourage both lenders and borrowers to view "prudent loan workouts" as a preferable means of maintaining a healthy credit flow to businesses in this challenging economic climate.
CRE Loan Workout Strategies
Popular CRE loan workouts include lengthening the loan period, changes in the terms of payment and even the extension of additional credit. From the borrower's point of view, this debt restructuring will hopefully place them in a position where they can continue to finance their loan repayments. They should have in hand goals, or realistic expectations of incoming business, on which they can solidly base their loan repayment revision requests.
Banks ought to be willing to offer such an arrangement if their analysis of the borrower's finances reveals their ability to discharge obligations and if the value of loan support from guarantors and collateral appears to be sufficiently sound. For example, they need to consider the borrower's credit history, the market conditions in their business sector and the value and legal enforceability of any support from guarantors the borrower offers. After these investigations produce satisfactory results, changes in the loan can be made within the limits set by risk management principles and accountancy and statutory restrictions.
Appropriate Risk Management Policies
The FDIC expects banks to have the required management infrastructures in place for assessing and monitoring the borrower's creditworthiness and effectively supervising CRE workout activity. Furthermore, sound loan collection procedures must be enforced and all the relevant statutory regulations meticulously observed.
Examiners are obliged to verify that the banks are basing their CRE workout decisions on accurate and up to date information. This verification requires taking into account the whole range of borrower information the bank considers. For example, to accurately value collateral, rental and sale prices of commercial property in the borrower's area, the average amount of time it takes to sell or rent property and anticipated changes in these rates are assessed.
More Reluctant to Upgrade Credit Risk
An important aspect of the inspector's work is evaluating levels of credit risk in FDIC-insured institutions. In this revised set of guidelines examiners are asked to recognize the value of commercial real estate workouts while compiling their bank risk management evaluations. Although the stress on careful risk management remains, inspectors should try to ensure that their supervisory activities do not result in banks withholding or withdrawing credit from creditworthy borrowers.
Although the arranging of a CRE workout shows a borrower's inability to stand by the terms of their original loan and hence would seemingly justify a more severe loan classification, the FDIC's policy update encourages leaving the loan grading unchanged providing that the CRE is based on reasonable repayment ability assessments. Even if the borrower's industry is suffering particularly severely from the recession, this is not sufficient reason to give a loan a more severe grading. A decline in collateral value beneath the value of the loan also cannot provide adequate reason for a more severe credit grading if the borrower has not fallen behind in their repayments.
Ask a Question