A Much Needed Break: Senate Extends Lifeline for the Jobless, Tax Credit for Home Buyers
Three million jobs for fifteen million unemployed? Realizing just how bleak the employment prospects are for the more than fifteen million jobless individuals with 7,000 more added everyday, the Senate voted unanimously Wednesday to provide additional assistance to jobless workers who have already used up their benefits.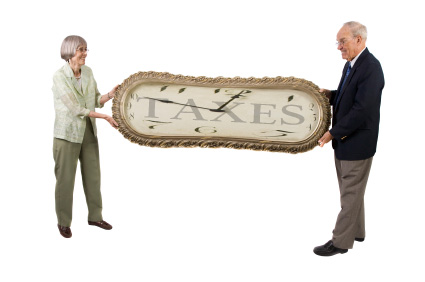 Longer Unemployment Aid
In a 98-0 vote, Senators passed H.R. 3548 which extends jobless benefits by another 14 weeks, and up to 20 weeks in areas where the unemployment rate is above 8.5%. The current unemployment rate across the country is 9.8%.
Such assistance will go a long way in states like Michigan, Nevada, Rhode Island, and California which have been hardest hit by unemployment at rates of 15.3%, 13.3%, 13.0% and 12.2% respectively as of September 2009. In these states, jobless individuals could enjoy up to 99 weeks of benefits, which average about $300 per week.
The proposed measure will apply to those whose jobless benefits will be exhausted by the end of this year, although those who have already stopped receiving checks may apply for another round.
"We did the right thing today by passing this bill and doing it in a fiscally responsible way," said Democratic Sen. Max Baucus, who was one of the authors of the bill. "Today, we gave unemployed Americans the chance they need to get back on their feet, get through this tough time and get working again," he added.
Tax Credit for First Time Home Buyers Extended
As an added provision to the unemployment benefits extension bill, the $8,000 tax credit for first-time home buyers has also been extended and expanded to include other groups of people other than new homeowners, as an added boost to the slowly recovering housing market.
Although previously set to expire by the end of this month, the passage of the legislation effectively extends the $8,000 tax break for first-time home buyers program to April 2010. More significantly, the newly-passed bill grants a $6,500 tax refund for homeowners who want to own a new home, provided they have lived in their current residence for five consecutive years within the past eight years.
The $10 billion program however, is limited to homes with purchase prices below $800,000. In addition, individuals who earn more than $125,000 per year, and couples who make at least $225,000 annually, are not qualified to avail of the tax credit.
Long Way to Success
These developments come after weeks of debate in the Senate which started last September, when the initial version of the proposed legislation extended benefits only to the 27 states with unemployment rates above 8.5%. Senators of states with lower unemployment rates rallied that the extension should cover all jobless workers in all states. Then Republican senators also held up the extension bill over negotiations on amendments of other bills.
But while it may have taken them quite some time, the US Senate finally pulled through in its overwhelming approval of the proposed measure. The bill now moves to the House, where it is also expected to be passed, then on to the White House for the President's signature.
Ask a Question