Five Reasons Why the Recession May Not Have Been So Bad
They say the recession is coming to an end, and its about time. Chances are that not one individual or household can say that they will be able to get out of this recession completely unscathed.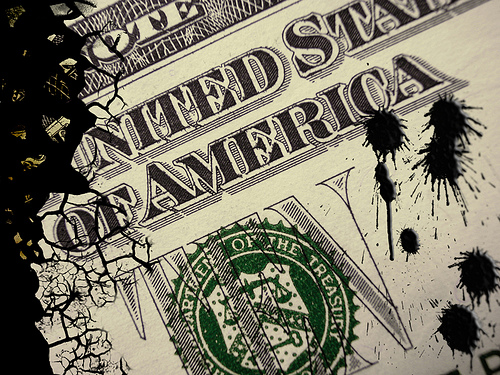 For retailers, business has been slow and still is. If you are a regular employee (or were, for that matter) you may have had to make do with less hours at work or worse, been laid off altogether. The value of your home or property may have plunged to unimaginable depths, that is, if you haven't lost one to foreclosure yet. We also saw our savings interest dwindle into almost nothing. As far as this economic crisis is concerned, everyone's got their own story to tell. The recession has become the villain in what had previously been a comfortable existence.
But guess what? Not everything about this recession has been all that bad. In fact, we may even have benefited from it in more ways than we can imagine or think of. Here are some reasons why the recession can also be viewed from a positive angle:
Mortgage Rates Went Way Down
Coupled with low real estate prices, record-low mortgage rates made it possible for home buyers to realize their goal of home ownership. Or, for those who already own a property, refinancing their mortgage and locking in to the current low rates has allowed them to take advantage of huge savings, and stash away some extra funds.
Consumers Pay More Attention to Credit Card Debt
With banks trying to generate more revenue from credit cards by raising interest rates and imposing stricter penalties, cardholders woke up and took notice of how credit card interest fees and other charges were slowly burying them in a mountain of debt. Some had to resort to debt consolidation and debt help, but that is still better than maintaining that devil-may-care attitude that consumers usually had when shopping with the plastic.
Americans have Become Better Savers
Deposit account rates may have dipped to lows previously unseen but that certainly didn't stop individuals from realizing that spending less and saving more is vital as things will not always be as rosy as they were. Individuals have shut their wallets and have instead gone on a saving spree. From a zero percent savings rate in April 2008, it has gone up to 6.9% as of last May 2009.
Families Were able to Make do with Leaner Paychecks
In the midst of dismal economic activity, companies and business owners cancelled bonuses, cut employees' work hours, mandated worker furloughs, or completely left them out of jobs. Whatever the case is with your household, the fact is, many have had to cope with one less paycheck or a much smaller budget. Making lifestyle changes however, while not easy, has been doable. What's more, we've also discovered that special home-cooked meals can be just as appetizing as restaurant dinners, and cable TV may be overrated.
Bank Customers are More Savvy in Shopping for Rates
Where before a rate difference of 0.50% wouldn't have mattered all that much when rates were in the vicinity of 5% to 6%, these days that would amount to a lot, considering how low interest rates have slid down to. Its a good thing that consumers have become more adept at finding better savings deals, CD rates, and account opening bonuses.
If there's anything good that can be said about the recession, it's that it has helped us develop good savings habits, sensible spending practices, and positive attitudes. If we can somehow maintain all these changes long after this economic downturn is over, we would continue getting the most out of our savings, and building up a decent nest egg for the future.
Ask a Question