California Ups Its Withholding Tax Rate
For many people living in California it must be very hard to get by, considering that the state has one of the highest foreclosure percentages, there is an unemployment rate higher than the national average and the state is expected to possibly have a deficit of at least $20 billion for the next year.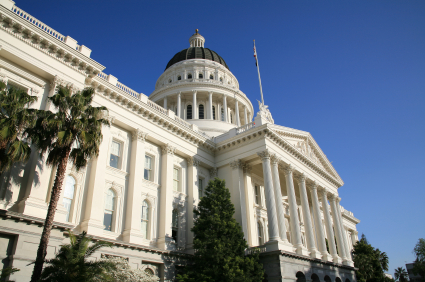 Necessary Changes
However, it may be about to get even harder because there is now a 10% increase in the withholding tax rate that will last through 2010. Now this is technically not a tax increase, it just withholds more money from your paycheck while keeping your annual tax amount the same. You can think about it this way; if you were already going to receive a tax refund in California this April, then this year you will be getting a bigger one. This is something that the state will plan to do for a few years so that they can have an additional $1.7 billion in available tax revenue, "just in case."
The state will also have the option of trying to slash that amount off their budget, but that will not be easy or likely. There will always be stiff opposition to such cuts. For example, in September, thousands of students, faculty members and employees at the 10 University of California campuses recently rallied to voice their outrage at proposed budget cuts and tuition increases.
| Gross Income | Extra Tax Withheld |
| --- | --- |
| $25,000-$50,000 | $7.25-$17.24 |
| $50,001-$75,000 | $17.25-$25.87 |
| $75,001-$100,000 | $25.88-$34.49 |
| $100,001 and above | $34.50 and above |
* Note: This table is only for a single filing with no dependents; other situations may vary.
Holiday Spending
This new withholding rate increase could have an adverse effect on the already weakened holiday spending, so you can imagine the dismay of some retailers and consumers in the Golden State. However, it will be interesting to see the actual outcomes based on estimated increases for each person individually. For example, someone with a taxable income of $51,000 and no dependents will see about an extra $18 withheld per month. That may not seem like a drastic decrease, but that monthly amount can add up to a big pressure on spending for some, as well as a potential decrease in sales for California businesses over the important holiday season.
If you are a California resident, you should note that this change is not a tax increase and if you are not on a tight budget, it may not pose much of a problem. If you're not a California resident, hopefully these sort of increases don't become common practice for other states who can't balance their budget. Nobody, especially after a year like the one we've just been through, want Uncle Sam dipping deeper into his or her pockets.
Ask a Question