Top Online Tax Return Software Programs for 2009
Tax season is fast approaching, and with all of the financial troubles of last year, your tax filings may be more confusing than usual. If you've never used tax software, or are looking for an easier program to help you with your forms, than you might find this list useful. We've looked at a few of the major online tax software programs, and rated them according to a set of criteria that we thought would be most important to our users.
Here are the 8 programs that in our opinion offer the best tax filing services: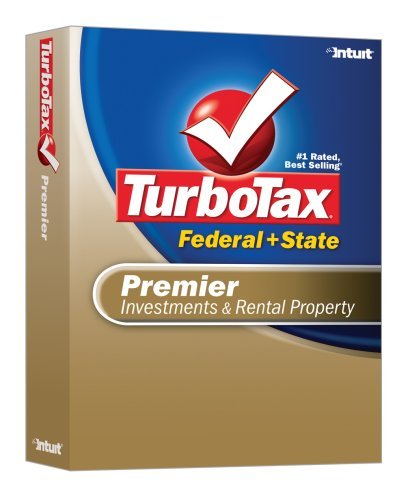 Turbo Tax
Rated: 4.5/5
This is one of the better know tax return programs out there, and offers a whole line of products from the Basic ($24.95) to the Business ($109.95) models. Each offers 5 free federal e-files and unlimited federal returns. Turbo Tax also guarantees that you will get the biggest refund you can get with them, or your money back, and will automatically collect your tax information for you and fill it out in the appropriate places in your tax return form. The feature that makes Turbo Tax our winner, however, is that you only pay when printing or filing the return, meaning you can test the product as much as you'd like before having to enter your billing information.
Prices Starts at: $24.95 and up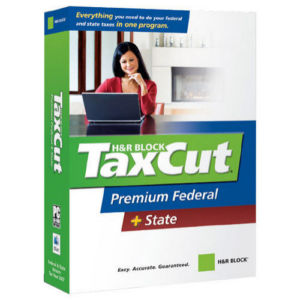 H&R Block TaxCut
Rated: 4.2/5
H&R Block also offers a full line of tax return software, available both online and for download. It is also free for online federal e-files, and offers a free audit protection guarantee. However, due to the fact that it is such a large company with many other aspects of its business, it is not as easy to quickly get answers to your questions from H&R Block as it is with some of the other programs offered.
Prices Starts at: $29.95 and up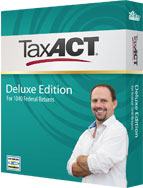 TaxACT
Rated: 4/5
TaxACT's prices are much lower than other tax software we reviewed ($17.95 for the Online Ultimate Bundle and only $39.95 for the Business Edition), but they also offered fewer products. In addition to free federal e-files, which was offered by the other programs, TaxACT also offered free state tax returns.
Prices Starts at: $12.95 and up
CompleteTax
Rated: 3.4/5
This program had a competitive rate for its Basic kit, at $14.95. Like the others, it offers free federal e-file, but only offers an online version, with no option for download or an in-the-box order. One nice feature is the chat service, that provides instant advice for users, but unfortunately, can only be accessed for a fee.
Prices Starts at: $9.95 and up
TaxSlayer
Rated: 3/5
TaxSlayer only seems to offer one product, and its website isn't the easiest to navigate, only really providing information on the product after you start your return. That being said, it does seem to be a solid inexpensive program, and offers some great online help features such as a Help Center and a Videos section that provides instructions for the first time tax filer.
Prices Starts at: $9.95 and up
TaxBrain 1040
Rated: 2.2/5
This program emphasized that it was geared towards building you a custom tax package that suited your exact tax preparation needs, by requiring you to fill out a questionnaire before you start your return. While we aren't sure if people will want to fill out more forms while doing their taxes, especially when they are purchasing a program designed to make it easier for them to file returns, this software offers high-quality, low-cost products and free online chat for users with questions.
Prices Starts at: $14.95 and up
OLT Online Taxes
MBT Rating: 2/5
OLT offers a pretty bare bones tax software program, with one base price for each return, which could be good for someone who just wants to do one part of their return with an online program. Otherwise, the fee can add up to more than other programs, and with less features.
Prices Starts at: $7.95 and up
Express Tax Refund
Rated: 1.8/5
This tax service may appear to have a low basic price, but for the amount of features you get with it, it could be worth it for you to spend the extra for a different program. There are also a lot f hidden fees, that are tacked on to the price as you go. This can be very annoying if you are halfway through a tax filing and then are forced to pay more for a certain feature or start over.
Prices Starts at: $29.95 and up
Find Tax Return Software That's Right for You

While there are a variety of other programs out there, these 8 seemed to offer the most features and the most streamlined process, for the least amount of money. Of course, depending on your preferences, different programs may offer more specific features to your needs, so make sure you understand the features offered by each before you make a choice. One thing is fr certain, is any of these programs will make your life easier come tax time. Best of luck, and enjoy your rebate!
Ask a Question