Bank of America Officials Asked to Testify In Congressional Hearing
As if Bank of America® isn't having a hard enough time replacing CEO Ken Lewis, now three bank officials have been asked to testify at a congressional hearing this month. The hearing, which is scheduled to occur on November 17th, will focus on the controversial acquisition of Merrill Lynch this year.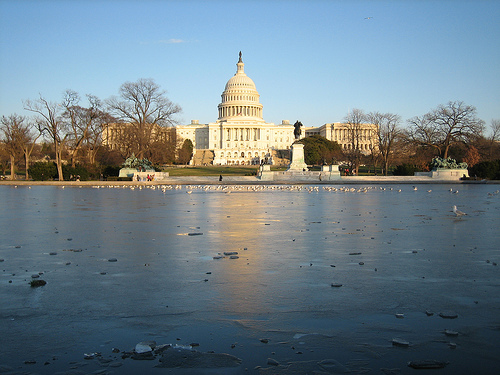 The Allegations
Bank of America® has been accused of misleading shareholders concerning the details of the Merrill Lynch deal, including the $5.8 billion in bonuses that the bank ok'ed for Merrill Lynch. Bank of America® seemed to be hesitant in going through with the deal due to the heavy losses suffered by Merrill Lynch, but in the end ended approving the merger, but only after receiving substantial bailout funds from the government. Investigators are questioning the deal, saying that what had been a private merger now appears to have been financed by the US Treasury.
The three executives that are being called in to testify are Charles K. Gifford, Thomas May, and Brian Moynihan. The public hearing will be conducted by the House Committee on Oversight and Government Reform, which will conduct an additional private interview with Mr. Moynihan on November 11th. Moynihan was at one point a top candidate in the ongoing search for a new Bank of America® CEO to replace Ken Lewis, who is scheduled to step down at the end of this year. However, lately investors have been lobbying for an outside hire.
The Committee
The House Committee on Oversight and Government Reform is headed by Representatives Edolphus Towns (D-N.Y.), Darrel Issa (R-Calif.) and Dennis Kucinich (D-Ohio). The hearing was originally scheduled for October 22nd but was postponed in order to allow investigators to study documents that Bank of America® had made available, including emails concerning the Merrill Lynch deal that allegedly show that executives had knowledge of the impending losses at Merrill Lynch before shareholders voted to approve the deal.
Source: The Boston Globe
Ask a Question