A Boost to Business, the Economy: Chase to Increase Lending to Small Businesses in 2010
Chase has recently revealed plans to increase small business lending in 2010 by $4 billion. To handle the added business, the bank will be hiring some 325 additional bankers who will be based in Chase branches across 23 states. This includes 125 bankers who will take charge of markets previously served by Washington Mutual, which Chase took over last year, such as areas in California and Florida.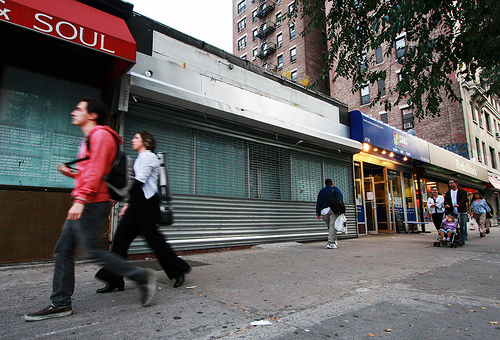 The move will put Chase Bank's small business credit portfolio up to $10 billion in new lending. While Chase defines small businesses as those with annual sales of less than $20 million, it says that it will be focusing more of its efforts on companies which have annual sales of $10 million and less.
In a news release, Charlie Scharf, the bank's head of retail financial services, said that Chase will not only be making credit more available, it will also be providing more one-on-one advice to small businesses, which play crucial roles in the U.S. economy. "We urge small business to use the additional capital to expand and create jobs, and spur economic growth," he said.
In line with this development, Chase is expected to offer small enterprises with greater availability of working capital, commercial mortgages, expansion loans, credit lines, and credit cards for businesses.
Scharf expressed that the bank will continue to evaluate a business's capability to sustain financing over the long term using "disciplined" underwriting standards, but that it will also allow business clients to request for second loan reviews to ascertain that Chase has exhausted all means to provide them with credit.
Chase also plans to introduce "Ink," a new line of credit cards that has features designed with business owners in mind. In addition, the bank will host webinars and educational programs on small business and credit.
Chase said it currently has around $29 billion in loan exposure via loans, lines, and credit card outstanding balances to businesses with yearly sales of not more than $20 million.
Ask a Question