New Programs Give Unbanked Population A Second Chance
A study conducted by the Pew Charitable Trust found that consumers who cash checks outside of banks each spend an estimated $1,042 a year just on fees. This population of Americans are called "unbanked," and there is an estimated 8.7 million of them currently in the United States. However, especially for lower-income banking customers, the check value percentage fees which check-cash services charge is starting to seem cheap compared to the increasing overdraft fees which commercial banks apply. According to the Pew study, it was also found that total overdraft fees on checking accounts are expected to reach $38.5 billion by the end of 2009.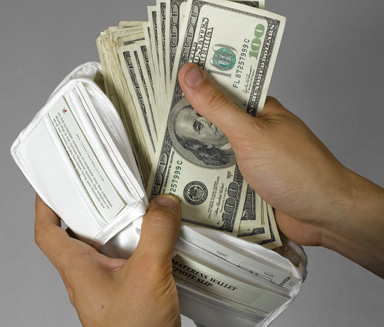 City Based Regulation Programs
To help regulate the increase in fees for both the banked and unbanked population, a number of cities are launching programs to convince the unbanked to sign up at commercial banks so they can avoid the fees that check-cashing stores charge. Participating banks and credit unions are now offering "second chance" accounts for customers who have bounced checks in the past. These low-income accounts can also be opened using taxpayer identification numbers — in cases where a Social Security number is not an option.
San Francisco Takes Action for Unbanked
One city in particular that is taking this program seriously is San Francisco, with their "Bank on San Francisco" program. The Bank On program, which requires banks to waive one set of overdraft fees annually, has been copied by more than 50 cities in at least three states.
USA Today quoted Leigh Phillips of Bank On San Francisco, "We wanted to open up access to the financial mainstream,…we do think we've made a pretty significant impact." Though the Bank On program is 3 years old, time will tell if this new model will in the end lower annual fees for the unbanked population.
Ask a Question