Settling Debt can be an Unsettling Experience
With many businesses facing difficulty, unemployment over ten percent (the highest it has been for almost thirty years), and one million Americans facing foreclosure on their homes, far more people are finding themselves unable to cope with their rising burden of debt. While allowing debt to get out of control was previously associated with poor financial management, today it is more commonly attributed to the recession. Therefore, it is understandable that the idea of debt resettlement, the act of negotiating with creditors to accept a partial payment of debt and forgive the remainder, has many attractions.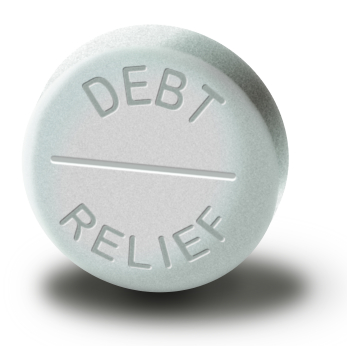 Using a Debt Negotiation Company
Many companies advertise debt arbitration or renegotiation services both online and offline. Typically they offer to cut your debts in half if you will repay them in less than four years. One common strategy is for the company to suggest ceasing to make payments to the creditor and instead make payments to a new account. Once this account reaches a certain amount they will approach the creditors to negotiate the debt settlement. Frequently this will take around six months, but it may take significantly longer.
Beware of Costly Debt Renegotiations
The National Foundation for Credit Counseling (NFCC) warns consumers that there are many potential pitfalls awaiting debtors who hope to relieve the pressures by turning to the services of debt renegotiation companies. If you cease to pay creditors while you deposit money in a new account set up by the debt negotiation company, the creditors continue to charge interest and penalties. The creditors are also going to continue to report each month your debt delinquency to the credit bureaus and this can reduce your credit score, which will make future borrowing that much more expensive and possibly prejudice future job prospects.
Additional costs of working with debt negotiation companies are in the fees charged. It is not uncommon for debt negotiation companies to ask for payment upfront before they start working on your behalf. They often base fees on the proportion of the debt that they manage to renegotiate or on the total debt. In the latter case the percentage charged may be as high as 35% and in the former case as high as 20%. Monthly administrative fees of around $50 are also usually charged.
There are a few more factors that ought to be taken into consideration before deciding to work with a debt renegotiation company. First of all forgiven debt is liable to income tax since it can be classed as additional income. Secondly, resettled debt is recorded as such on your credit report; future potential lenders might think twice about lending to someone who was unable to repay the whole amount of their loan without resettlement.
The Recommended Approach
Because of the serious disadvantages of working through debt settlement companies, the NFCC concludes that the costs are likely to exceed the benefits. They recommend approaching banks and other creditors directly and ask to negotiate a settlement. The terms available to debtors making a direct approach can be just as good as those obtained through a company and the amount saved in fees and accrued interest charges, and possibly even legal proceedings, make this approach the best one to choose.
Nevertheless, if for other reasons someone prefers to work through a company they should first of all make inquires through the Better Business Bureau and their state Attorney General or Commissioner of Banking to make sure that it is a legitimate business with a good reputation. They should also make sure that everything is set out in writing, including an estimate of the costs involved. Any deposit accounts opened for a debt resettlement should be FDIC-insured.
Ask a Question