Brooklyn Based Developer Wins TD Bank's "Housing for Everyone" Charity Grant
The Brooklyn-based housing developer Cypress Hills Local Development Corporation is one of the national winners of TD Banks "Housing for Everyone" competition. The 56 winners were selected from a list of developers who focus on affordable housing projects and will each receive a check of anywhere from $10,000 to $100,000 at the recognition ceremony on Friday.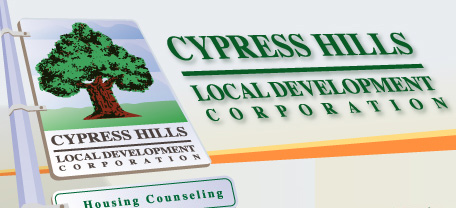 The "Housing for Everyone" Campaign
"Housing for Everyone" is a program developed by TD Charitable Foundation, the charitable giving arm of TD Bank, which looks to reward housing non-profits that support efforts to stabilize the housing crisis for low-income Americans facing foreclosure and homelessness. Last year the total available grant funds increased by $500,000 to $2 million, emphasizing both the level of TD's commitment to the initiative and the great need for funds in the area of affordable housing development projects.
In order to be eligible for the competition, organizations must be a registered, tax-exempt 501(c)(3) non-profit, and must develop or maintain affordable housing, provide housing-related programs and services to low- and moderate-income individuals or families, and serve the communities where TD Bank and TD Banknorth do business. In addition, the organization must submit a proposal that outlines an innovative project that will promote a stable housing environment, demonstrate fiscal responsibility, and the impact that their work will have on the local community.
The Cypress Hills Local Development Corporation
The Brooklyn-based winner of the competition, Cypress Hills Local Development Corporation (CHLDC) is a non-profit that works to offer both affordable housing and housing counseling to the low-income communities in East New York and Cypress Hills. CHLDC was formed in 1983, and serves over 8,000 residents a year through its community service programs. In addition to affordable housing, the organization has implemented programs that help to improve the economic conditions and access to education for the community.
For more information on the "Housing for Everyone" competition, visit the TD Bank Website here. To learn more about Cypress Hill Local Development Corporation, you can visit their website at www.cypresshills.org
Ask a Question