Holiday Online Shopping Gets An Early Start
Now that the unemployment rate has surpassed 10 percent, the consumer market is looking more so than ever for deals that will extend the value of their savings. Experian Simmons, an organization that monitors the market's pulse and consumer information has found that this year, consumers have gone online early to find deals and complete their shopping for the holiday season while they still have a steady income.
The study reports that recent trends show online purchases increasing during the holiday season specifically between the weeks of Thanksgiving and Christmas. However, because this year's Thanksgiving, like in 2008, is falling late in November, consumers are expected to start their holiday online shopping a few weeks prior to Black Friday.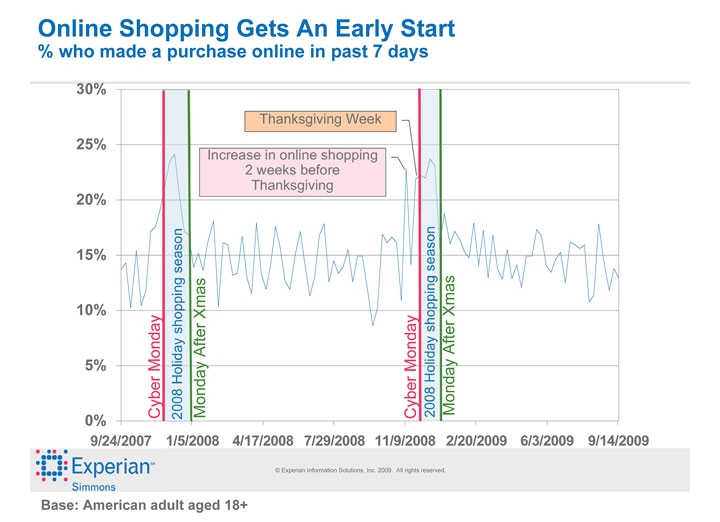 Businesses have taken notice to this trend and have begun to offer online deals sooner as well. To find the best deals this Black Friday make sure to visit https://www.black-friday.net/
Ask a Question