New Jersey Home Sales Up, Residents Get Mortgage Aid
New Jersey is one state that may finally be seeing some of the effects of an improving economy. Home sales rose to 18% for the third quarter, a percentage way higher than the national increase in sales pegged at 11%.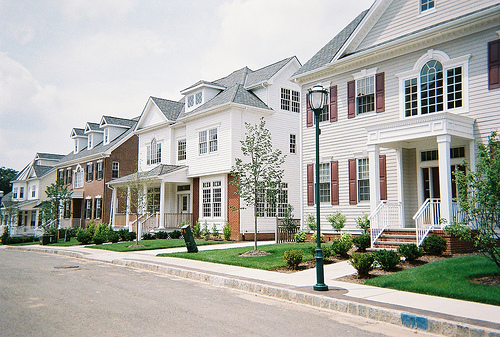 Tax credit boosts rally
According to the National Realtors Association on Tuesday, the surge was attributed mainly to buyers rushing in to get on the market before the $8,000 tax credit for first time homebuyers program, which was set to end on November 30, expired. There was no need for the rush after all, as a bill extending and even expanding the tax credit program was signed into law by President Obama last Friday. Compared to 2008 levels for the same period, home sales are higher 8% for the state and 6% on the national scale.
Home prices fall but stabilization seen
On the other hand though, home prices continued to fall last quarter, although some New Jersey real estate agents are seeing prices stabilizing in certain areas. For instance, in the New York metropolitan area which includes North Jersey, home prices in the third quarter of 2009 may have dropped by 13.9% to a median of $449,700 as compared to the third quarter of 2008, but prices are still at higher levels than they were at the start of this year.
Low prices and low mortgage rates, plus the tax breaks provided by the government which now include those looking to buy their second homes and not just the first-time buyers, all combine to make the real estate market more attractive to potential homeowners.
Federal program provides aid to New Jersey residents
In the meantime, more than 22,000 New Jersey residents who were in danger of having their homes foreclosed were able to rework their mortgages with the assistance of the federal loan modification program.
Since it was launched last March, the federal program, especially designed to prevent foreclosures by encouraging banks to modify loans, has already put 22,102 New Jersey homeowners into trial arrangements. While the number is still relatively small considering that the program's aim is to stop 3 to 4 million foreclosures, it's a good start as any.
New Jersey saw high numbers in June, July, and August this year, with 6,138, 5,820 and 5,757 foreclosure notices filed respectively. That number is expected to drop for the month of September to less than 5,000, helped by the mortgage modifications being made under government support.
Ask a Question