Senator Dodd's Proposal for Financial Regulatory Reform
Senator Chris Dodd, chairman of the Senate Banking Committee, has proposed a 1,136-page draft legislation that some see as a radical change to the financial regulatory industry. Many may oppose this bill because it will primarily take away powers from the Federal Reserve to form one single bank regulator. Smaller regulatory committees and the FDIC would lose some of their power as well, and some regulating agencies would even cease to exist. As expected, Democrats generally gave support of this proposal while Republicans were not keen on the idea at all.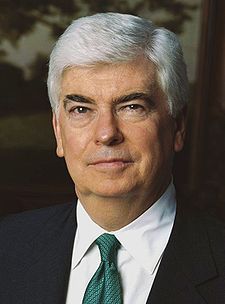 The major component of this bill is the creation of the Consumer Financial Protection Agency (CFPA). This agency would assume the consumer protection duties from existing regulatory agencies, such as the Federal Reserve, Comptroller of the Currency, Office of Thrift Supervision, Federal Deposit Insurance Corp, National Credit Union Administration, Federal Trade Commission.
Also, a panel of regulators including the FDIC would have the authority to monitor and control troubled financial giants, while the Securities and Exchange Commission (SEC) would have similar authority over systemically important broker-dealers. Look at it this way; if there is a really massive financial institution that poses a threat to the economy because it is not in good financial shape, then under new regulations it would be broken up into smaller entities. By doing this, regulators could eliminate the whole 'too big to fail' argument. Banks that are not big complex financial companies (such as AIG or Citigroup) would not need massive bailouts if they start to encounter financial distress. They would just be allowed to fail, restructure or be bought.
The new legislation also proposes that there be a new Financial Institutions Regulatory Administration (FIRA). This administration would have a board including FDIC chairman, Fed chairman, three presidential appointees. You can think of this as the Supreme Court of bank regulatory committees. The creation of FIRA could totally remove of replace the Office of the Comptroller of the Currency and the Office of Thrift Supervision, as well as some duties of the Federal Reserve.
Not So Fast
We should all consider one thing though, and that's the fact that the banking industry heavily opposes such a consolidation. Many of these banks are the same banks that supported Senator Dodd on many other things before. In addition to this, senator Dodd himself has stated that he has been reaching out to Republicans to try to reach a consensus but it was to no avail. It looks to be a very ambitious bill, but expect many changes as time progresses and many features to be 'watered down' before the bill is finally passed.
Ask a Question