Bank of America Searches for New CEO – Is It Setting Its Sights on A New York HQ Too?
Despite the controversies surrounding the later part of his tenure as Bank of America® CEO, Ken Lewis' shoes may still be a tad too difficult to fill. A number of potential candidates have been named but so far, no forerunners have been identified.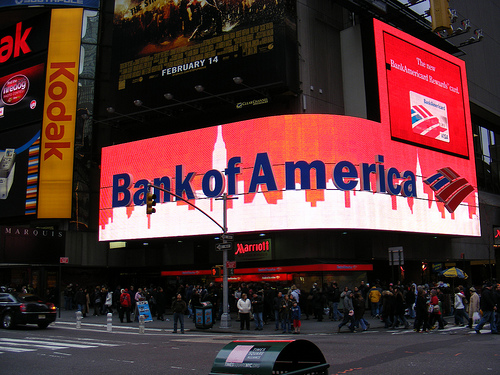 BofA Board Caught Off Guard
When Lewis first made his plans of retiring known in late September, not too few people were surprised given the pressure he had to face, both from shareholders and the government, particularly in light of the contentious Bank of America® – Merrill Lynch merger. But here we are six weeks after that expected announcement, and still the board has yet to name a successor for Lewis. Could the members of the board perhaps be more surprised and unprepared than mere onlookers?
An insider familiar with the board reveals that board members were indeed caught flatfooted with Lewis' decision to retire by December 2009 as the outgoing CEO had earlier assured them that he would be staying on at least until the end of 2010.
"There is a succession plan in place, but the board didn't have the time to execute it, given the suddenness of the decision," said BofA spokesperson Robert Stickler. He added that a Thanksgiving announcement is in the offing.
Insider or Outsider?
Part of the mystery surrounding the choice for next Bank of America® CEO is whether the bank would be promoting from within or recruiting outside talent. A few names have been tossed from both sides of the camp, but so far nothing definitive has been revealed.
Two internal candidates that have emerged as possible successors to the bank's top position are chief risk officer Gregory Curl and head of consumer banking unit Brian Moynihan, although the former is said to be out of the running for having been one of those negotiating the Bank of America® – Merrill Lynch deal.
From the outside pool, some of the names that have emerged as possible contenders for the job and reportedly approached by BofA, were Bank of New York Mellon Chief Executive Robert Kelly, and Chase retail banking head Charles Scharf. The two, however, were purportedly not interested in the offer.
A handful of other big-name executives, mostly from the banking sector, are said to be considered for the CEO spot including:
CEO of GMAC Financial Services Al de Molina;
William (Bill) Demcheck, senior vice chairman of PNC Financial;
Arkadi Kuhlmann, ING Direct USA Chairman and President;
Morgan Stanley CEO and Chairman John Mack; and
Richard Davis, president, CEO, and Chairman of U.S. Bancorp.
New York, Here Comes BofA?
By the looks of it, a New York-based CEO may be inevitable. Even from their own internal talent pool, only one is based in Charlotte, N.C., where the bank's headquarters have been located since 1998 (following the takeover of North Carolina-based NationsBank), until it has risen to be one of the country's top banks.
It also hasn't escaped people's notice that the bank has been recruiting possible CEO replacements who are New York based, even those who have indicated that a move to Charlotte is out of the question.
Still, Bank of America® relocating to New York wouldn't be so bad. In fact, it could be just what the bank need to entrench itself in the nation's financial capital, alongside other finance heavyweights Chase, Morgan Stanley, Goldman Sachs Bank USA, and Citibank.
Ask a Question