The Federal Reserve Board Finalizes Overdraft "Opt-In" Rules
The Fed has finally announced the rules that will prohibit banks from charging overdraft fees at ATMs and other debit card transactions without the express consent of the customer to enroll them in the overdraft service.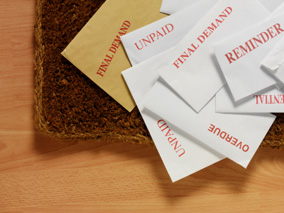 A Step Towards Consumer Protection
The rules come in response to growing consumer dissatisfaction with the overdraft charges that they often do not realize they have accrued until they receive their end of the month bill. Banks previously added overdraft protection automatically to most accounts, and charged up to $35 or more on every transaction that brought the account balance below $0, regardless of the amount that was withdrawn. The new regulation, issued under Regulation E, which implements the Electronic Fund Transfer Act, will require banks to provide a notice that explains the overdraft services being provided in detail, and gives them the option to accept or deny the service.
Promoting Customer Preference
The Board's decision is based on research which shows that banking customers only want overdraft services if they know the details of what to expect. However, as long as they know the fine print, some consumers do want overdraft protection services to make sure that larger, time sensitive payments like rent and bills, are covered. This is due to the fact that many customers have automated this type of monthly payment, and would rather pay the fee is they do not have enough available funds than have to monitor their balances or deal with late payment issues if their payments are denied.
The Fed took these considerations into account, and also made sure that if customers do not opt-in to overdraft services, that they are not penalized for doing so. Therefore, accounts that do not opt-in to overdraft are not allowed to have lower rates or additional fees than those accounts who choose to enroll in overdraft.
For more information, read the Federal Reserve Board statement here (PDF).
Ask a Question