U.S. Unemployment Benefit Claims Drops To Lowest Level Since 2007
While we all know that many companies are still laying off employees, the pace at which they are doing so seems to be abating. Initial jobless claims dropped 12,000 to 502,000 for the week ending November 7, the first time since January 2007 that the figure fell below its last-year levels. This is still not convincing enough to say that we have turned things around completely, but hopefully if the trend continues we will get there sooner rather than later. According to Joseph Brusuelas, director of Moody's Economy.com, we still need to see this figure drop to at least 350,000 to indicate a stabilization of the labor market. A year ago, the number stood at 509,000 so we are basically laying off at a slower pace than last year the same time. Note that there were high levels of uncertainty and volatility at that time.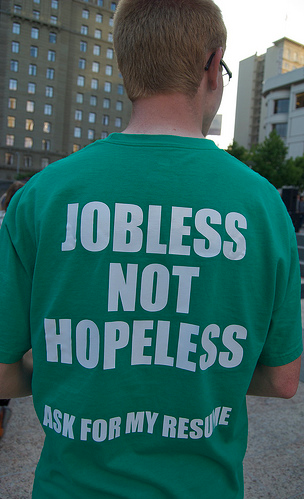 Continuing claims, or the number of Americans continuously filing for jobless benefits, also fell. The total number of people decreased by 139,000, leaving the figure at 5.63 million in the week ended October 31. The four-week moving average for ongoing claims fell to 5.79 million as a result.
Unemployment Still Dismal
We shouldn't forget that the recession began in December 2007 and, since then we have lost about 7.3 million jobs. This means that companies have probably cut close to as many jobs as they can, leaving the minimum number of employees necessary to operate. Furthermore, the unemployment rate increased to 10.2 percent in October and economists see it staying above 10 percent through the first half of 2010.
President Obama recently signed into law a bill that will provide up to 20 additional weeks of unemployment benefits. In all states, the duration of benefits will be increased by 14 weeks. However, in states with unemployment above 8.5 percent, unemployed Americans will be able to receive the additional 6 weeks of benefits. The President also announced plans to hold a forum with CEO's and small business owners in December. This forum is one of the ways of trying to get jobs back for Americans.
Ask a Question