TD Bank Renews Sponsorship to Save Philadelphia International Cycling Championships
Even though cycling enthusiasts may be hanging up their bikes for the year, there is good news on the horizon for the cycling circuit, as TD Bank renews its place as the title sponsor of the Philadelphia International Championships after the famous 250-kilometer race was almost shut down due to the economic crisis.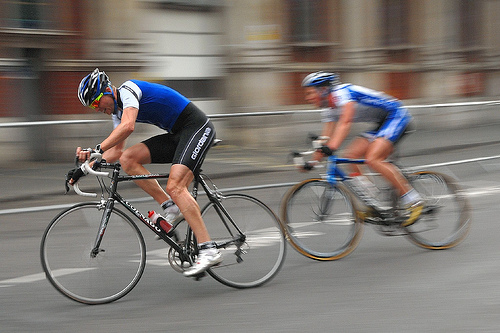 A Hard Time to Find Sponsors
TD agreed to a three-year contract as the title sponsor of the event, making next years 26th race the TD Bank Philadelphia International Championships. The event has gone through 3 name changes in the last decade as many sponsors withdrew their support, causing the event staff to panic this year, especially when the city of Philadelphia annouced that the race would have to finance the $250,000 road closure costs itself this year.
Sponsorship is not the only problem that the event has faced due to the financial downturn. WPVI-TV, the station which has traditionally broadcast coverage of the race, told organizers that they would not be able to do so this year due to budget issues. The Pro Cycling Tour (PCT) has announced that they are working on a new media partnership that will provide live coverage and hopes to garner a broader interest in the event.
Keeping a Tight Budget
The PCT has said that it is looking for additional sponsors, and currently has many outstanding debts, including prize money. However, the Tour says that it has to wait until all drug-testing results are in before it can distribute prize money, which will probably not be until the end of the fourth quarter, an so they hope that at that point they will have secured the necessary sponsorship money.
Ask a Question