The Importance of Community Development Banks
In his address to the National Community Investment Fund's Annual Development Banking (CDFI) Conference on November 5th, John Walsh, the OCC Chief of Staff and Public Affairs, lavished praise on the community development bank movement.fifteen years after this fund was created there are now 63 banks and other financial institutions with CDFI Fund certification. With a combined asset value of $16.2 billion the community banking movement has grown rapidly to a point where it is able to substantially contribute to the revival of distressed communities. According to CDFI statistics community development banks typically do over half their lending in low-income areas and almost three-quarters of their deposit-taking branches are located in such areas.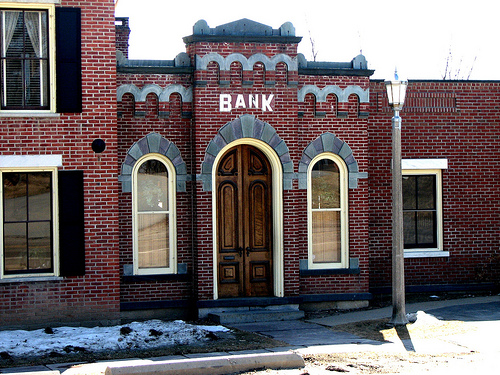 John Walsh identified a number of key ways in which community banks are proving their worth to their host communities:
Helping drum up funds for rehabilitating cheap rental properties.
Fostering cooperation between the private and public sectors to implement subsidized projects of benefit to deprived communities.
Extending banking services to those without access or limited access to these facilities.
Assisting citizens to buy homes and launch or expand business enterprises.
A Case Study
As a practical example of a successful community bank initiative, John Walsh did not need to look far from his place of employment. In the southeast Washington community of East River he found an area that had undergone a serious economic decline but was now benefiting from the activities of a new community bank working in partnership with other financial institutions. Through the use of New Markets Tax Credits this local community bank has financed the development of shopping and cultural centers. The bank has also been lending money to non-profit organizations using Low-Income Housing Tax Credits to redevelop rundown rental properties.
Challenges Posed by the Financial Crisis
Admittedly the dimensions of the economic downturn has seriously reduced sources of investment and funding capital for investment in low income neighborhoods. Major financial institutions have been forced to reduce tax credit investments as the income against which they can offset these credits has fallen dramatically. This has led to an estimated 50% cut in Low-Income Housing Tax Credit volume over the years 2006-2009.
An Effective Response
Fortunately Congress has introduced several measures that have provided additional stimulus to the tax credit market. For example, changes in the Low-Income Housing Tax Credits in August 2008 permitted credit to be claimed against the IRS's Alternative Minimum Tax. The dropping of the requirement to post a bond with the IRS has also encouraged the secondary market for tax credits. Another important step came in the form of the $5 billion emergency funding boost that the American Recovery and Reinvestment Act of 2009 provided for low-income housing schemes. The provision of extra funding for CDFI-certified organizations added to their capital base and facilitated increased lending.
As well as praise for the actions of Congress and the President, John Walsh referred to the positive role of his own organization in supporting national bank public welfare investment authority activities. With the aid of this authority the national banks have invested over $25 billion in public welfare projects over the past decade, including New Markets and Low Income Housing Tax Credit investments as well as other types of investments in underprivileged areas.
The OCC also successfully supported increasing from ten to fifteen percent the proportion of a national bank's capital and surplus it is permissible to use for public welfare investment authority activities. They also continue to be closely involved in encouraging financial institutions to make investments and development loans in deprived communities under the provisions of the Community Reinvestment Act.
Ask a Question