Banks Expand Their Mobile Offering Through Unique iPhone Applications
Though a young market, the rapid growth occurring within the mobile app world is nothing short of amazing. The smart phone market share has already grown to as high as 19% within the US, and with the introduction of budget friendly smart phones from HTC and Motorola, it seems this market share is only heading up. Companies and programmers around the world began capitalizing on this market when Apple introduced the App Store. Now, 2 years later the store boasts more than 100,000 in 21 categories that have been downloaded more then two billion times. When you include the Black Berry, Google Android and Nokia app stores, there is plenty of room for companies to promote and connect their brand to an active target audience.
Of the 21 categories within the App Store, finance apps make up less than 1%, with only a hand full of banks actually introducing their own branded app. Many people assumed that these institutions would continue to grow and update one single application, but with a number of recent launches from Wells Fargo, PNC and ING this does not seem to be the case. The trend now looks to be leaning towards dedicated apps for specific verticals like, Home Loans, Student, Foreign Exchange Rates, etc. Listed below are apps released by banks that extend beyond the standard mobile banking offerings.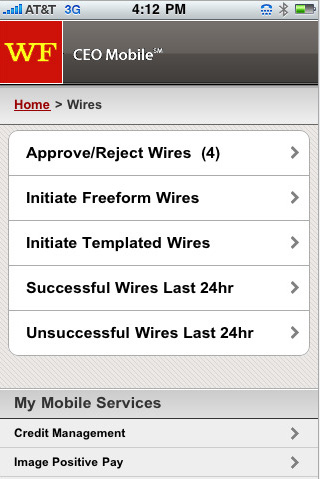 On November 10th, Wells Fargo announced the launch of their second iPhone application, designed to support corporate and business customers around pending transactions and connects them to online commercial banking services. The CEO Mobile iPhone app delivers mobile access to Commercial Electronic Office (CEO) portal services. Users can monitor balances in corporate bank accounts, approve outgoing payments, manage exception items, view intraday account activity, and reset user passwords. In addition, the CEO Mobile app alerts users, even before they sign on, to wires, image positive pay exceptions or ACH Fraud Filter reports that await decisions.
View the app here.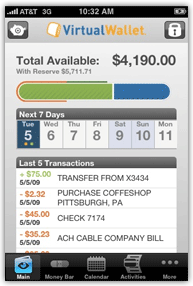 In August, PNC unveiled a mobile version of its Virtual Wallet service for iPhone and iPod touch owners. The app offers access to most of the service's main features on the go, including Money Bar, Calendar, Danger Days, and Punch the Pig. Virtual Wallet offers customers a high-yield savings account, a calendar view of their current finances, online bill pay, and other management tools.
Citi Foreign Exchange Rates (iPhone / iPod Touch)
Citi Foreign Exchange Rates is an easy to use mobile application that enables users to view current exchange rates for the most liquid G10 currencies from the convenience of their iPhone or iPod touch.
HSBC Market Watch (iPhone / iPod Touch)
HSBC Market Watch allows you to keep track of the latest Hong Kong market information while on the go.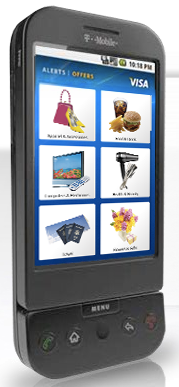 Visa Mobile (Android)
The Visa Mobile application delivers near real-time alerts, offers and useful tools to help navigate life in today's fast moving world. Alerts, are based on updates and your Visa card transactions. Visa Mobile offers deals and savings and the Locator helps you redeem Visa Offers and find ATM's that accepts Visa.
ING Direct Home Loans Toolkit (iPhone / iPod Touch) – Australia Only
In September ING Direct Australia launched a free Home Loan Toolkit for prospective home buyers. Whether you want to get an idea of your borrowing capacity, potential loan repayments or check out the average house prices in your suburb, the ING DIRECT Home Loan Toolkit allows you to do so.
USAA Mobile Check Deposit (iPhone / iPod Touch)
Not a separate application, but an awesome feature none the less. The mobile application enables users to deposit checks over the iPhone or iPod Touch.
For more information, visit our article on the full application.
Ask a Question