Citibank Takes Part in New York Food Drive
As part of Citibank's "Our Promise to New York" program, Citibank teams up with City Harvest in a food drive aimed to reach out to hungry New Yorkers this holiday season.
The project kicked off with an event at "The Pond" at Bryant Park last Saturday, where hundreds of participants including more than a hundred and fifty Citibank volunteers joined in a large scale food re-pack. About 50,000 pounds of fresh produce from local farmers were packed and readied for distribution to community programs throughout New York City by City Harvest.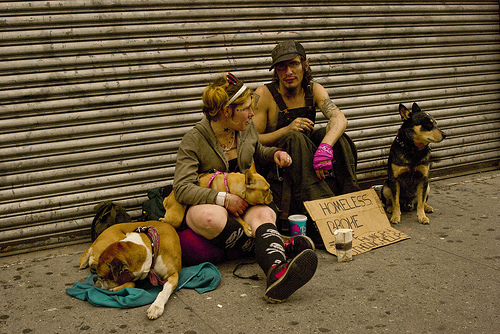 The activity was attended by City Harvest Executive Director Jilly Stephens, and high-profile figure skaters, Nancy Kerrigan and Haley Sacks. Two-time Olypic medalist Kerrigan lent support to the event, signing autographs, and bagging apples together with Sacks, a 2010 Olympic hopeful. Kerrigan also taped a 30-second public announcement that emphasized Citibank's commitment to helping local communities and the importance of giving back.
In support of this food drive, Citibank has pledged to donate $100,000 to help with City Harvest's goal of delivering more than 400,000 pounds of food to New York City residents in time for Thanksgiving.
Citi has even involved its customers in this worthy cause by initiating a three week food drive across its 106 branches located in NYC's five boroughs. Customers are encouraged to donate nonperishable foods such as instant mashed potatoes, stuffing, canned green beans, canned yams, cranberry sauce, canned gravy — every kind of food that make up for a Thanksgiving meal. Citibank hopes that clients' donations alone would raise about 20,000 pounds of Thanksgiving "ingredients."
According to Stephens, "We are working harder than ever to keep up with the demand, especially knowing how difficult the holidays can be for families in need. We're incredibly grateful for Citibank's support."
Ask a Question