Federal Reserve Board Proposes New Rules For Gift Cards
Just in time for the holiday season, the Fed has proposed new rules on gift cards that aim to protect the consumer from what it sees as unfair and unclear fees that are currently associated with many of these types of cards. Gift cards, which can be purchased at many retail locations and drugstores, allow its owner to make purchases at either a single store or a group of participating stores all across the United States. They have become a very popular gift — especially during the holiday season.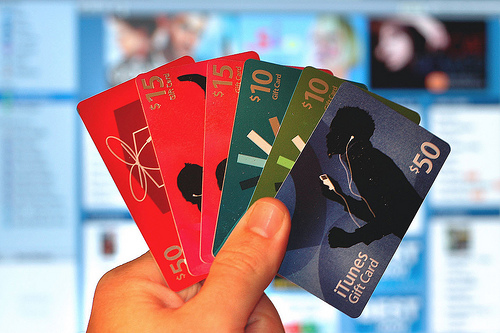 Gift cards are prepaid cards and usually come with a certain cash limit loaded on them, and can either be refilled or will simply expire when the cash that has been loaded onto it is used up. However, many of these cards have hidden fees and costs that deplete the cash on the card far more quickly than consumers expect. The new Fed rules will aim to eliminate or put restrictions on some of these costs, and promote transparency about these conditions for the consumer.
The New Conditions
The rules proposed by the Federal Reserve Board stipulate that fees for these gift cards are prohibited, unless:
There has been over a year of inactivity on the card.
No more than one fee is charged per month.
The consumer has been given clear and complete disclosure concerning the fees associated with the card at the time of purchase.
Additionally, the expiration date on the card must be at least five years after the date of issuance, or after the last date that money was loaded onto the card. The new rules are issued as an amendment to Regulation E, which are a part of the Credit Card Accountability Responsibility and Disclosure Act of 2009, and if passes, will go into effect August 22, 2010.
Ask a Question