Government: Mortgage Assistance Program Helping 1 in 5 Homeowners
The Obama administration says 20% or one in every five troubled homeowners is being helped by the government's mortgage modification program. Since the Making Home Affordable Program was first launched in March of this year, and with much fanfare at that, consumer groups have claimed that it was doing little to stem the growing tide of foreclosures in the country.
A report from the Treasury Department last Tuesday (Nov. 10) revealed however, that to date, of the 3.2 million eligible borrowers, more than 650,000 are already enrolled in trial modifications. These rising figures show that after a sluggish start, the program is indeed slowly picking up speed.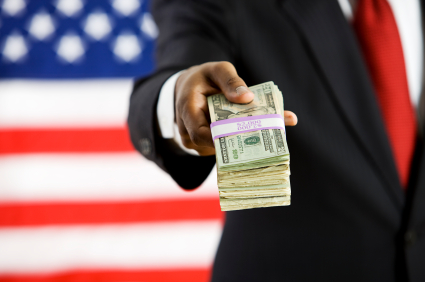 An Ambitious Goal
This is not to say though, that reaching out to Americans who are in danger of losing their homes is easy. Many economists still doubt that the program will be able to realize its lofty goal of providing assistance to 3 to 4 million beleaguered homeowners over the next few years.
Another important gauge of the success of the mortgage modification service offered by the federal government is whether these trial modifications will eventually become permanent. A trial modification will be deemed permanent if the borrowers are able to meet the obligations on their adjusted loan for at least three months, and hand over any documents required by the lenders, including a hardship affidavit.
Banks' Report Cards
Financial institutions and mortgage companies were tapped by the government to be the servicing arms of the Making Home Affordable Program. The program offers financial incentives to the mortgage servicers to modify loan terms to make payments more affordable. But when the program was first starting, the sudden deluge of homeowners who wanted avail of mortgage help was too much for the servicing companies. Banks now had to hire and train new employees who, instead of collecting payments, were now tasked to determine which of the millions of interested borrowers were qualified for the program – and fast.
A few months down the road however, banks started getting their act together especially as the government published a report card every month, indicating how many homeowners were helped by each lender participating in the program.
Bank of America® is the country's largest mortgage servicer with about 14 million loans, with majority of its portfolio coming from last year's acquisition, Countrywide Financial. It has already signed up 137,000 into the program, but considering the 1 million troubled mortgages the bank has on its hands, the number of modifications underway only works out to about 14%. Close competitors Citibank, Chase, and Wells Fargo have already signed into trial modifications 40%, 32%, and 29% respectively.
Eligibility Issues
Qualifying for the program is tough. Some are deemed to make too much money, others too little. For instance, if the amount you're spending on your mortgage is less than 31% of your pretax income, you don't qualify. Second homes and unoccupied houses are not eligible as well.
Then come the cumbersome documentation requirements. Some homeowners already in the trial program have actually made more than the three monthly payments needed to make it a permanent fix, but are unable to submit the required paperwork.
Hardest Hit States
The Treasury report also showed data on the trial modifications for all 50 states. California tops the list with 134,000 trial modifications in progress, while Florida and Arizona follow with 82,000 and 34,000 modifications started respectively. California and Florida figures alone sum up to more than 216,000 modifications – about one-third of the total.
In addition to leaving millions of Americans homeless, foreclosures in an area are also driving home prices to lower levels, and slowing down sales in the real estate market.
Ask a Question