Merrill Lynch, Morgan Stanley Battle Independent Brokerages For Wealthy Investors
Full service brokerages such as Merrill Lynch (owned by Bank Of America Corp.), UBS and Morgan Stanley Smith Barney may have to up their efforts if they want to retain their clients. Last year, about 30 percent of the world's millionaires withdrew their assets or even left their wealth management firms completely. In addition to that, about 46 percent of wealthy investors have said that they've lost confidence in their financial advisers.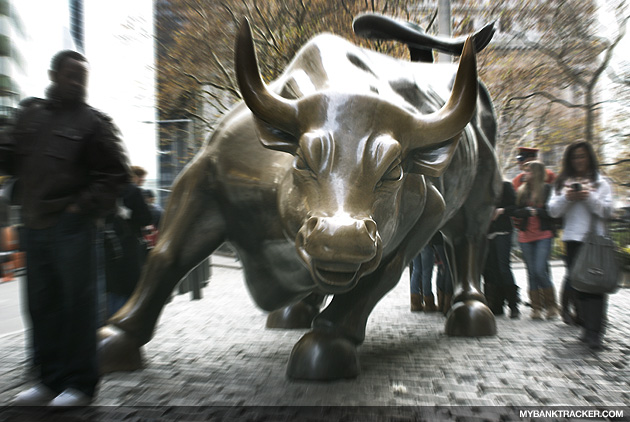 Financial Advisers Gain
This is good news for independent advisers however, as they stand to gain about $50 billion in assets this year. On the other hand, full service brokerages will lose about $180 billion in assets. According to Charles Geisst, a finance professor at Manhattan College in New York, brokerage firms need to move to fee-based compensation entirely or else investors will continue to be sold a wide range of investments. These products may be stock issues, annuities or mutual funds.
According to Geisst, independent advisers at brokerage firms are targeting customers who have at least $500,000 in invest-able assets. They primarily focus on investment advice and also branch into advice including insurance and estate planning. Their compensation comes from fees and commissions. The Securities and Exchange Commission regulates financial advisers that are registered and their services can range from tax planning to retirement savings.
According to Discovery Database, a sales and marketing firm in New Jersey, Merrill Lynch recruited 96 advisers last month and Morgan Stanley Smith Barney added 54 advisers. Bank of America® is also adding advisers and hoping that assets and clients will follow as well. Bank of America® even started a $20 million campaign to 'revive ' Merrill Lynch's bull logo and attract potential clients. Other firms have also set up some incentives for investors. For example, Charles Schwab and Fidelity are reimbursing transfer fees and offering some commission-free trades to new clients who set up portfolios through an adviser. At many of the bigger brokerages, top advisers are receiving retention bonuses so that they do not leave (and so their clients will stay as well).
Some Clients Stay
Even though some firms that offer a more customized approach can boast about clients switching over, not all clients will move. Charles Schwab has gained $29 billion in net new assets over the last three quarters and net inflows increased 44 percent in the third quarter from the previous quarter. According to James Wiggins, a spokesman for Morgan Stanley, $1.5 trillion in client assets demonstrates they (Morgan Stanley Smith Barney) are serving their clients well. You should also note that full-service brokerage firms hold more than half of the $8 trillion in client assets. With figures such as these it may look like full-service brokerage firms are losing clients, but they are not down and out yet.
Ask a Question