TD Bank Expansion Plans in Motion; Targets Florida, Boston and Washington
Canada's second biggest bank in assets, Toronto-Dominion Bank, otherwise known as TD Bank, is scouting for opportunities to expand its banking services in the US, primarily through acquisitions brokered by the Federal Deposit Insurance Corporation (FDIC).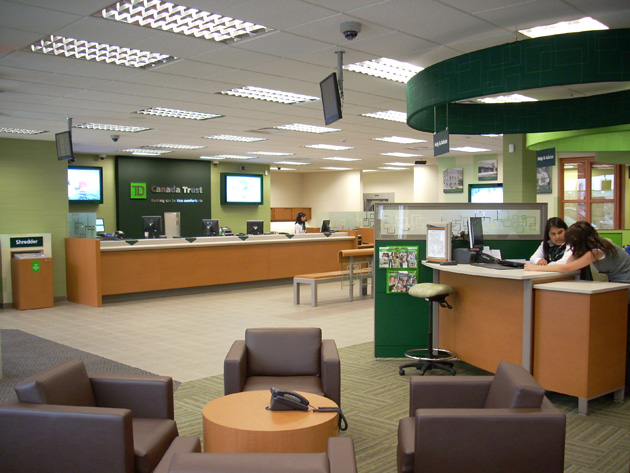 Chief Financial Officer Colleen Johnston made known TD Bank's intentions to investors during the Bank of America® – Merrill Lynch banking and financial services conference held in New York City last week. Johnston said that the bank is "actively looking at FDIC-assisted deals."
Johnston also revealed that so far they've already made one bid for an FDIC-facilitated deal, supposedly for BankUnited Financial which filed for Chapter 11 protection last May, but failed to get the deal. Despite this setback, TD Bank remains firm in their expansion plans, encouraged by the FDIC's assistance. "We have a great relationship with the FDIC and have complete access to those deals," she added.
Already, TD Bank has almost as many branches in the US as in Canada. Known as America's Most Convenient Bank, TD has 1,000 branches from Maine to Florida, while it has 1,118 in Canada. The bank looks to add more locations in the state of Florida, where it already has about 30 branches, as well as in the Boston and Washington areas.
In Washington, TD has already opened 5 branches so far this year; where the latest opened include a Tenleytown branch and a Georgetown branch. The bank still has its work cut out though, as presently, TD only has a minor presence there, claiming less than 1% of the total deposits in the area. According to regional president Kevin Gillen, TD Bank has more than 100 potential sites being studied, although realizing all these branches is still a long-term goal.
In the meantime, Johnston said that TD plans to open about 30 to 50 branches in the country on a "go-forward basis," but no time frame was indicated. "In terms of deployment of capital over time, I think there will be more opportunities in the United States than there will be in Canada," she said.
While it may still be establishing a more secure foothold in the US, TD Bank has already made its mark in the Canadian market. According to a consumer online banking study by Surviscor Inc., TD Canada Trust holds the top spot, with Royal Bank of Canada and the Bank of Nova Scotia following.
Ask a Question