American Express to Buy Online "Revolution Money" Payment Platform For $300 Million From AOL Co-Founder Steve Case
American Express announced today that it plans to purchase Revolution Money, an alternative card payment network that has billed itself as a cheap alternative to companies like AmEx, for $300 million. Amex CEO Kenneth Chenault said that it hopes the aquisiton of the start-up will allow AmEx to offer its customers a wider range of debit options, through both AmEx and now bank partners as well.
Revolution Money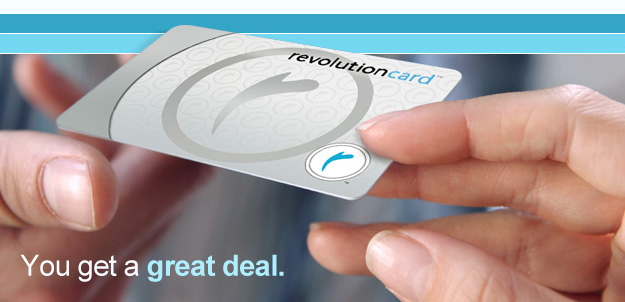 Revolution Money is a Web 2.0 payment platform designed by AOL co-founder Steve Case that seeks to change the way that people pay using cards, by providing a secure, low cost payment card network for consumers who prefer to purchase and do their finances online. The RevolutionCard does not display a name, signature, or account number but merely works with a secure PIN code, ensuring your anonymity even if you lose your card. By utilizing secure yet cost-effective online transfer technology, merchants who use a RevolutionCard payment system can offer rates and offers that traditional credit card agencies cannot.
Revolution Money has also released Revolution MoneyExchange, the first P2P online money exchange service. This service allows subscribers to safely send and receive money to each other over the internet without using a third party such as a bank. The Revolution Money platform is now accepted at over 1 million merchants, and is sure to increase that number with AmEx's support.
AmEx's Investment
American Express sees the acquisition of Revolution Money as the best kind of investment; a relatively small short term cost for a much larger long term gain. By getting into the internet payment platform game now, AmEx is hoping to gain an advantage over its competitors in this field, onw which they see as growing rapidly in the near future. One of the biggest advanteges that Revolution Money has over its competitors is that while other online payment transfer firms require football field sized warehouses to support millions of customers online tranfers, the P2P platform developed by Revolution Money harness the power of social networking sites like MySpace to accomplish the same support with only a few PC's.
The acquisition is beneficial to Revolution Money as well. By joining with AmEx, the small firm gains access to the millions-strong pre-existing customer base of AmEx, allowing their business to expand exponentially. AmEx hopes that the deal will be completed in the first quarter of 2010.
For more information on Revolution Money or the RevolutionCard, visit the website here.
Ask a Question