Goldman Sachs and Warren Buffett To Help Promote Small Businesses
Goldman Sachs Bank USA Group Inc, together with billionaire investor Warren Buffett, has decided to initiate a $500 million small business assistance program called "10,000 Small Businesses." This is being done despite a somewhat public uproar over the firm setting aside $16.71 million for compensation this year (which has not ended yet). In June the company paid back the $10 billion in government assistance that it received last year.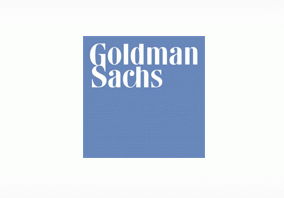 Assistance Money Breakdown
The money will be split in half, leaving $250 million for use as charitable contributions. From that amount $220 million will be used for investor education and the remaining $50 million will be used to support community-development financial institutions in the form of grants. The other $250 million will be invested in the same institutions to assist them in providing funding to small businesses. Goldman Sachs Bank USA indicated that Seedco Financial Services Inc. would be the first financial firm to receive some of that money. Seedco Financial Services Inc. is nonprofit group in New York that specialized in loans in economically distressed and under-served communities.
Last year Goldman converted into a bank holding company in order to be eligible for the $10 billion bailout, which left them subject to stricter regulation. One example of these new regulations is the Community Reinvestment Act, which suggested that they fulfill the credit need of the communities in which they conduct their business.
Obama Administration Sees Small Business as Vital To Recovery
This community investment comes as a step in the right direction after Treasury Secretary Timothy Geithner recently encouraged banks to start lending to small businesses and consumers. He also stated that banks "carry a substantial obligation to help our communities get back on their feet".
Larger banks, however, have decreased their loan amounts and credit is still being tightened. Bank of America® Corp. experienced a 6 percent drop in loan originations in September, down to $53.6 billion. Wells Fargo & Co. also saw a decrease (14 percent to be exact) to $47.4 billion.
The biggest TARP aid recipients saw loan originations increase 2 percent in September. Citigroup Inc. grew 4 percent to $15.3 billion and JPMorgan Chase & Co.'s rose 16 percent to $50.6 billion. With unemployment the highest in 26 years, the government may be right that we need to get credit flowing to small businesses so that we can see a sustainable recovery.
Ask a Question