How Smart is Your Credit Card?
Most of us have seen the commercials depicting consumers waving a credit card or debit card at the cashier counter to pay for a purchase. But in actuality, how many of you really done this? How many of you knew that this "contactless payments" technology even existed? With wallets full of plastic, do you know which of your credit cards and debits cards are "smart"?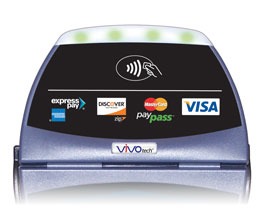 The term "smart card" refers to a card's use of an embedded chip which serves the purpose of transferring information – with credit and debit cards, it can conduct financial transactions. What many consumers don't even know is that many of their bank cards have this capability, which has slowed the transition from "swiping" to "waving". Because you didn't know you had such cards, you didn't take advantage of this extra feature of convenience. Since this innovation was created for speed, contactless payment terminals are often available for quick and small purchases in places such as fast food restaurants, drug stores, and gas stations.
Not all banks have implemented contactless technology and it will mostly be found in debit and check cards. We'll show you how to tell whether or not your bank cards can be waved in front of a payment terminal instead of swiping so you can start utilizing your cards more to your convenience. So, take out your wallet and see which cards can make contactless payments.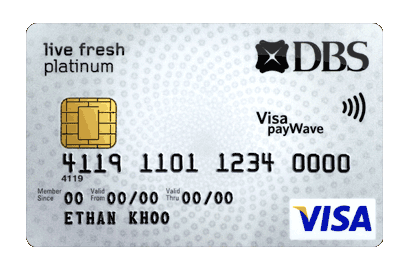 Visa payWave
Visa's version of contactless payments technology is called Visa payWave. The two major banks that currently issues cards that possibly have Visa payWave are Chase and Wells Fargo. To tell if your card has Visa payWave, look at the card (both front and back) for the wave symbol and it can sometimes also say "Visa payWave" just below the symbol. The symbol can often be found at the upper corners of your card or behind the card to the right of the signature area.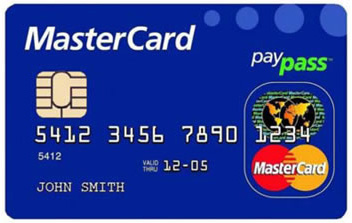 MasterCard PayPass
MasterCard PayPass is identical to Visa payWave and two major participating banks are Citibank and HSBC. Again, to see if your card is a MasterCard PayPass card, look for the words "paypass" at the front or back of the card. It is usually found above the hologram and MasterCard logo or behind the card to the right of the signature area.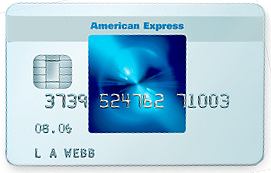 American Express Expresspay
American Express offers Expresspay on five of their credit cards, including the popular Blue Cash card. Look at the back of your card for the wave symbol or the "expresspay" logo to see if you have this feature. The most evident proof of contactless payments capability on a clear card is the RFID chip.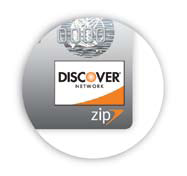 Discover Network Zip
The Discover Zip contactless payments feature is currently available only to those in the Discover Network, which is separate from the division of Discover Cards that houses the popular Discover More card. If your Discover Network card has the Zip feature, you can find the "zip" logo right beneath the Discover logo on the front of the card.
Where Can You Use Your Contactless Card?
Any merchant that has a payment terminal with the universal contactless logo can accept payment just by tapping your card in front of the reader. You will also often see the logo of the credit network that services your card such as Visa or MasterCard. The typical routine of making a quick payment is identical with the exception that you wave or tap your card to the card reader instead of swiping. This saves little compared to conventional swiping since you still have to pull out your card out of your wallet. But, if only just one of your cards in your wallet can make contactless payments, you can just hold your wallet to a card reader at the counter to buy something without digging into your wallet for 5 minutes to make a 10-second purchase.
Ask a Question