Obama Administration Creates Federal Task Force to Investigate Financial Crimes
The Obama Administration announced today that it has formed a new task force that will be dedicated to bringing those who committed the financial crimes that led to the economic crisis to justice. The Financial Fraud Enforcement Task Force (FFETF) will work in conjunction with pre-existing federal and state regulatory committees in order to investigate and prosecute cases regarding mortgage fraud, securities fraud, and misuse of the federal bailout funds.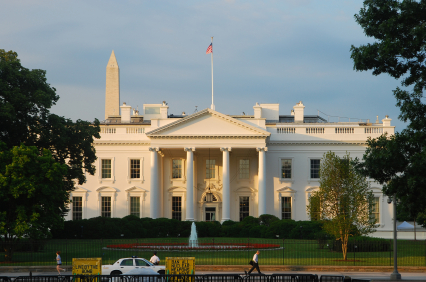 Financial Accountability
The Financial Fraud Enforcement Task Force will attempt to send a message to the financial world that they will not get away with Ponzi schemes and other unethical practices that have cost the US and taxpayers so much in the last few years. Attorney General Eric Holder said that corporate fraud has "eroded the public's confidence in the nation's financial markets," and the new task force will send a strong message to both the public and corporations that this will no longer be tolerated.
The task force is an expanded version of a similar Bush era panel that was created to deal with the Enron scandal of 2002. The task force will have the support of the Securities and Exchanges Commission, which has received some criticism lately concerning the way that it dealt with the Bernie Madoff scandal. The administration hopes that the new task force will work with the SEC and other agencies to make the enforcement process more comprehensive and effective.
This Task Force Brought to You By….
The new task force by executive order of President Obama, and hopes to take advantage of the new anti-fraud funds which were made available by the Fraud Enforcement and Recovery Act passed by Congress this year. This legislation will provide $245 million in 2010 to combat financial fraud.
This movement towards a consolidated regulatory and prosecuting agency dedicated solely to financial fraud is similar to the centralized Consumer Financial Protection Agency (CPFA) proposed by Senator Chris Dodd. Although the formation of this task force is not as radical as the proposal by Senator Dodd, it does suggest that the Obama Administration may be open to legislation that moves towards a merging or sharing of the duties of some financial regulatory agencies, something that has caused some nervousness by conservative politicians who claim that this will compete with the power of existing agencies like the Office of the Comptroller of the Currency or the Federal Reserve.
Ask a Question