Consumer Confidence from Extended Tax Credit Could Boost Dwindling Home Starts, Says Toll Brothers CEO
The rate of housing starts has slowed since October as across the nation homebuilders unexpectedly started construction on fewer new homes. This past month there was an 11 percent decrease in the number of new homes built, bringing the annual count to 529,000. This is the lowest number of new homes since April, and is down from 592,000 in September. This change can be attributed in part to the fact that the government tax credit for first time buyers was set to expire this month, and in part to the continuous rise in job losses around the country. Building permits have also decreased, according to a statistic from the Commerce Department in Washington.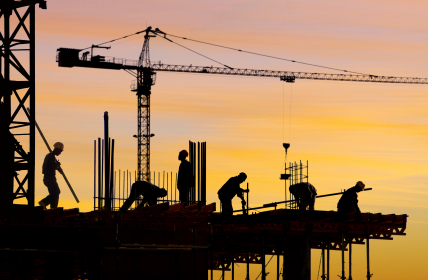 A Tough Fall For the Housing Market
Almost none of the experts predicted such as pronounced slump in home starts. Some economists were optimistic, estimating that housing starts would rise to an annual pace of 600,000. According to a survey conducted by Bloomberg News there was a wide variation of estimates ranging from 570,000 to 630,000. Permits, which are down to an annual pace of 552,000, were forecast to be at 580,000. September's figure of 575,000 home starts is important since it is hopefully a sign of future construction.
Construction of single-family houses during that time fell 6.8 percent to an annual rate of 476,000. Single-family houses account for 75 percent of the industry so this is definitely viewed as a disappointing figure. Multi-family home construction took a 35 percent plunge to a rate of 53,000, which is the lowest on record.
Extended Tax Credit May Help
President Obama and Congress have extended the tax credit (of $8,000) for new homes to April 30 2010. It was supposed to expire at the end of this month, so this announcement may give new housing construction a boost. They also extended the eligibility to accommodate some current homeowners as well. This may have already started to turn things around because Toll Brothers, the largest U.S. luxury homebuilder, has seen a 42 percent increase in orders for the quarter that ended October 31. According to the company's CEO Robert Toll, higher consumer confidence, fewer unsold house and more stable home prices make it seem like the market for new homes is improving.
However, even though the housing market is set to stabilize, there still needs to be an improvement in the job market to ensure sustainability. With economists forecasting unemployment to be over 10 percent through the first half of 2010, we cannot be sure of a turnaround yet.
Ask a Question