Getting Through the Holidays Without Going Broke
The holiday season creeps up faster every year, and this year is no exception. With many American's out of a job, in a low paying job, and/or with tremendous amounts of debt, the stress of providing gifts for friends and family can be overwhelming. Even though the holidays are several weeks away, now is a good time to get your gift giving plan together. Here are a few tips on how you can get through the holidays without going broke.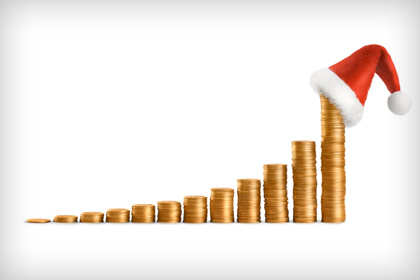 Dare to be different
Talk to your friends and family about giving gifts during the holiday season. Most likely someone else in your family is thinking the same thing as you. If you have a large family, consider doing a Secret Santa. If you have the time, make something special, but not too expensive, for your friends and family.
Make a list, check it twice
Write down gift ideas beside each person's name. Do your research, look around for good ideas that will get you inspired. Gather together an idea of how much you want to spend on each person, and work hard to stay within that budget. This process is important because it also gives you an idea of how much you need to save for the holidays.
Scope out the sales
You won't know if there's a good deal on something unless you spend the time looking. Shopping around, instead of settling on the first place you find, could save you a lot of money. Take a friend, make a plan of attack, and go for it. Many stores offer incredible deals and savings the closer you get to the holiday.
Start saving now
Get a head start by putting money aside each month. Consider shaving off an extra $50 a paycheck by simply setting aside your coffee money for two weeks. Another way to help you save is to set aside a portion of your pay check and then set up a direct deposit to a prepaid debit card. Then make yourself only spend what you've saved automatically on the card. It will be difficult, but at least you won't be racking up credit card debt or incurring expensive overdraft fees.
Give to charity
During the holiday season, remember there are many of less fortunate people that won't be able to afford to buy gifts for their family. A great way to make the shopping experience disappear is to give to a charity. If you give above $200 you can deduct it from your taxes. Also, if you give to charity in lieu of a gift, try to make the experience tangible, like providing a picture or document that shows you gave to the charity in their name.
Ask a Question