Wells Fargo Settles $1.4 Billion Lawsuit Regarding Auction-Rate Securities
Wells Fargo agreed to pay $1.4 billion to investors to settle a lawsuit by California Attorney General Jerry Brown that claims that the bank lied about the strength of its auction-rate securities.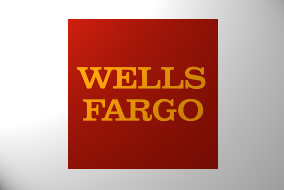 A Settlement
By agreeing to pay the settlement, Wells Fargo is not admitting to any wrongdoing, but instead simply reimbursing the investors who were unable to cash in their securities after the auctions markets froze back in February 2008. The bank will also pay the attorney generals office for its fees, but will not pay any civil fees or fines.
For many investors, this money will be the first return on the auction-rate securities that that they have seen. The securities were marketed as highly lucrative investments by Wells Fargo, but the lawsuit claims that the bank ignored or even purposefully withheld industry warnings about the true risks involved. These risks were made evident to institutions by the Securities and Exchange Commission and the Financial Accounting Standards Board, which specifically stated that auction-rate securities should not be considered safe, "cash equivalent" investments.
Auction-Rate Securities
An auction-rate security, or ARS, is a long term corporate or mutual bond with an interest rate that is set by auction. Problems with auction-rate securities rose in 2008 when many auctions failed, meaning that there were not enough buyers willing to purchase all of the shares that were being sold. When the ARS market failed, these were frozen and many investors were unable to withdraw their funds. Therefore, as the lawsuit alleges, many investors were left with securities that were useless, despite the fact that banks like Wells Fargo had all but assured them that they were going to be lucrative investments.
In the settlement, Wells Fargo has agreed to buy back at face value any securities purchased thorough them before February 13th 2008, as well as reimburse investors who were forced to sell their securities at a discounted rate after the market froze.
Ask a Question