Housing Slump Could Be Set To Get Worse, Despite New Home Tax Credit
You may know people who have recently purchased a new or existing home, or you may have bought one yourself. If you have read our recent article on housing declines, then you may know that the decline was largely a result of homebuilders realizing that the tax credit provided by the Obama administration was coming to an end. This was obviously before President Obama and his administration extended these credits until next April.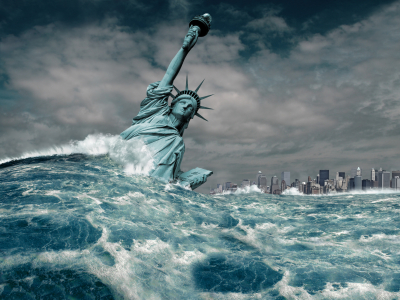 However, this extension could simply result in homebuyers that were going to purchase a home later purchasing now, rather than actually spurring a greater demand for homes. This is the opinion of Global Insight economist Patrick Newport. Newport is expecting single-family home sales to increase from an annual rate of 5.30 million units in the third quarter, to 5.88 million in the fourth. He thinks sales will then decline to 5.65 million in the first quarter and average just 4.75 million in the second half of the year.
Will Tax Credits Really Help?
Supporters of the tax credit kept one thing in mind. It was that even though some of the people buying houses were going to buy them anyway, there would be new demand at a later point. This seems like a reasonable assumption. However, you should consider that the unemployment rate right now stands at 10.3 percent. Also, most economists see the jobless rate peaking around 11 percent sometime in early to mid 2010. It should then decrease to around 10 percent, which is just a small fraction better than what we are experiencing right now, by the end of next year.
With jobless numbers so high, it will be hard to see an increase in demand for the over supply of houses on the market currently. Furthermore, in 2008, household creation fell sharply for the first time in years. Average marriages increased but due to the crisis many of these new couples are not looking to buy new homes. As predicted by Andrew Jakobovics, associate director for housing and economics at the Center for American Progress, "A lot of the new households will be renters or stay renters". With the National Association of Realtors expecting house prices to rise 4 percent in 2010 with sales of 5.7 million units, we can only wait to see if that will be the true outcome. It may not happen the way we expect, considering home foreclosures and mortgage delinquencies have reached or are at near record highs.
Ask a Question