The ongoing saga of Bank of America's search for a new CEO has been in the news for weeks now, and as they near the end of the year, they might be ending up right back where they started. Since they were unable to find a suitable candidate in time, current CEO Ken Lewis, who was scheduled to step down at the end of this year, has stated that we could consider postponing his retirement in order to stand in for the Bank while they continue their search for a replacement.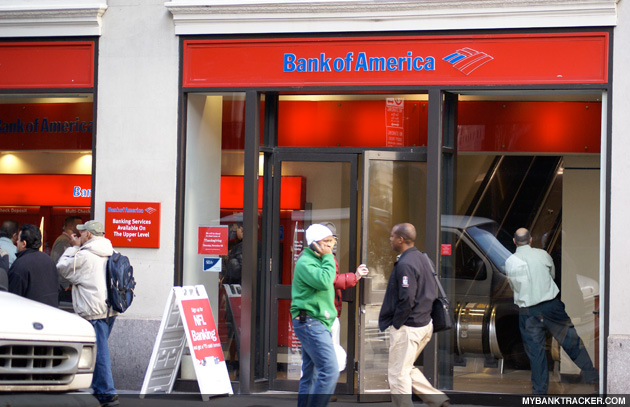 Keeping the Bank Together
The decision for Ken Lewis to stay on as CEO points to the fact that Bank of America will need someone to maintain the banks current operations during the search for a successor. The retirement date for Lewis was originally set for December 31st of this year, but without someone lined up to take over, the bank needs Lewis to stay on and keep everything running smoothly.
Lewis first announced his intentions to retire amidst controversy concerning his role in the Merrill Lynch acquisition. He also agreed to not receive any compensation as CEO for this year.
A Hard Time to Attract Candidates
Bank of America has had a difficult couple of months between investigation into its acquisition of Merrill Lynch to the pay restriction placed on the bank by Kenneth Feinberg, the US pay czar. These restrictions were placed on the bank due to the large amount of federal assistance that it received during the financial crisis.
These conditions have made it especially difficult for Bank of America to attract the kind of talent that it would require to take over the CEO position, as many of the outside candidates they have been seeking do not want to accept the pay restrictions or be associated with the public scrutiny that Bank of America has incurred in the last year.
Are Banks Fears Coming True?
The CEO hiring situation at Bank of America is interesting in that it highlights a concern raised by banks back when the federal government was first discussing the problem of bonus and high salaries for financial executives earlier this year. Many banks worried that by cutting the pay for top ranking employees in these companies, there would be less incentive for qualified candidates to take these jobs. Banks argued that now more than ever, there needs to be an incentive for the top players in the financial world to be in these jobs, as their expertise will be what fixes problems in the financial markets and stabilizes the industry.
It seems that this could be the situation facing Bank of America now, and one of the largest banks in the US is having trouble finding anyone willing to take over as its Chief Executive Officer. However, having the current CEO return might not be such a bad thing, as having someone who is already familiar with the inner workings of the bank to bring them through this rough patch.