Federal Reserve Reportedly Says to Banks, "Show Us TARP Repayment Plans"
Nine US banks that had undergone stress tests earlier this year were said to have been asked by the Federal Reserve to submit their proposed plans for repaying the TARP bailout funds, a Bloomberg article earlier reported, sourced from "a person familiar with the situation."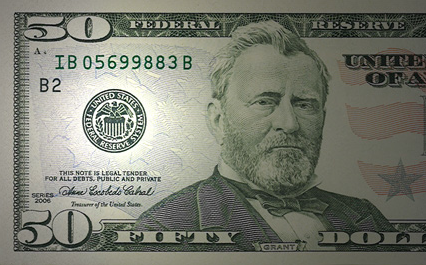 Conditions for Repayment
The same source further revealed that the repayment plans should include a timetable for the banks' payment scheme. Those institutions which were able to "raise common equity and would continue to exceed capital buffers set in the stress tests," would have the option to settle their TARP borrowings soon.
Talks on how banks can opt out of the TARP program come even as both camps have indicated interest exiting the program. For some of the larger institutions like Bank of America® and Citigroup, being able to pay back the funds would mean breaking free from the restrictions the Treasury has placed on them. On the other hand, Treasury Secretary Timothy Geithner has also expressed that he wants to wind down the TARP program soon.
Financial giants JPMorgan Chase, Goldman Sachs Bank USA, and Morgan Stanley were able to cut loose from the program early this year by proving that they were capitalized adequately enough to not remain dependent of government help.
Banks On the List
The banks included in the stress tests which have yet to repay TARP money are Bank of America®, Citigroup, PNC, Fifth Third Bancorp, GMAC Inc., KeyCorp, Regions Financial Corp., Sun Trust Banks Inc., and Wells Fargo. These banks have collectively received around $142 in bailout funds out of the total $700 billion program, which the government injected into them at the height of the financial crisis.
Earlier this month, the Fed Board had said that nine out of the ten banks advised to raise capital after the May stress tests were able to meet or exceed their goals. GMAC is the sole financial institution which has been struggling to increase capitalization.
The banks concerned declined to give any comment.
Ask a Question