Top 10 Brands That Prevailed Through Marketing During A Recession
Last week global ad agency JWT released their top 10 brand responses to the recession. Through the use of their AnxietyIndex, they found 10 brands out of 350 examples across 24 countries that truly stood out. The agency went on to say about these companies; "Creating innovative work isn't easy in any economic climate; it's even harder when marketing budgets are low and risk aversion is high". Of the top 10 examples, four fell within financial markets, but only 2 were actual financial institutions. Let's see what these two institutions did to make the list:
American Express
Coming in at #10, American Express (AMEX) focused on promoting their OPEN small business platform. Through multiple TV spots, AMEX introduced the brand's new OPEN Forum, an online resource and social networking site for small businesses that features a virtual Rolodex of credentialed businesses, marketing tool kits and an idea hub, among other things. By providing unique tools AMEX created an opportunity to create allegiances of consumers that go deeper than their product or service. Much like Nike did with Nike+ for running, the OPEN Forum can do for the U.S. economy as it moves toward recovery.

Results: Since the campaign launched in August, OPEN Forum has grown by 300%.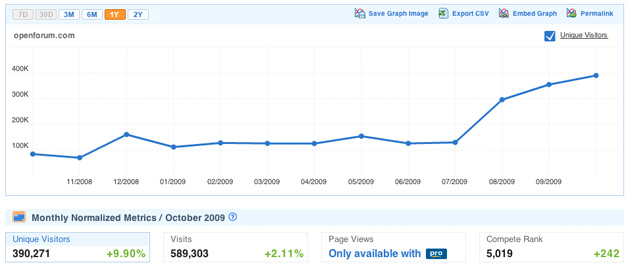 Caixa Economica
At the #9 position, Brazilian national bank Caixa Exconomica (Caixa) took to the market with a message that would increase the use of credit cards among low-income clients. Investing in a promotion inspired by Brazilians' faith in the luck of lotteries. Caixa offered members an opportunity to have the bank pay your credit card bill, by being entered into a raffle every time a purchase was made with the card. This tactic attempted to reduce worries related to credit card bills and hopefully worries related to the crisis itself.
Results: Unknown, though this concept is nothing new. In the United States we have seen Visa offer this type of promotion multiple times around the holiday season. Though its easy to understand the idea around the messaging, for those who bet on winning the pay may be in more trouble then good. It will be interesting to see how the bank deals with these scenarios.
The Full List:
10. American Express
9. Caixa Econômica Federal
8. Woolworths
7. Financial Times
6. Portuguese Red Cross
5. JetBlue
4. Cash for Clunkers
3. The Economic Times
2. Levi's
1. Hyundai Motor America
Ask a Question