Poll: New Yorkers' Still Planning Happy Holidays Despite Harder Times
It seems that the tough financial times have not made Scrooges of New Yorkers after all. A recent statewide poll conducted by the Siena Research Institute (SRI) showed that holiday spending in New York will, for the most part, remain unchanged this holiday season.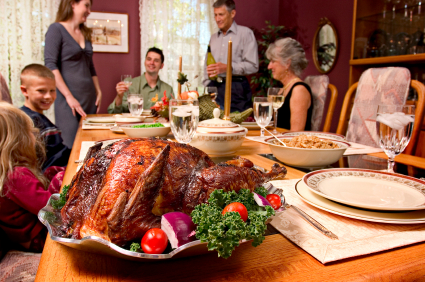 Holiday Spending Resists Financial Hardship
About 45% said that they intend to spend about the same amount this year, while a slightly higher percentage or 48% said they are going to spend less. At the same time, less than 10% of the respondents also said they plan to spend more for the holidays, that is, buy gifts for more people, or spend more for the persons on their gift list.
NYers spending plans don't come as a surprise despite the fact that three times as many residents say that they are worse off financially this season than the last.
"Nearly half have found an economic equilibrium, and holding holiday spending constant is part of their enjoyment of the season," said Dr. Don Levy, SRI Director. "Spending more is out this season, but spending as we did last year is, according to consumers, the plan this holiday season," he added.
The Average Holiday Price Tags
As for actual amounts that will likely be spent, 65% consumers say they will be spending less than $600. This percentage is only slightly higher than last year's 61%. About 31% said they will be spending less than $300, also a little more than the 28% last year. On the other hand, 23% plan to splurge $1,000 or more on holiday spending.
All these data should come as good news for New York retailers as cash registers will continue to ring up sales. "It appears that retailers need to expect a repeat of last year's spending as bargain hunters hope to keep the ship afloat and to hold spending at last year's level," Levy said.
Giving to charity also remains important for many New Yorkers. About 72% of those surveyed said they will be making donations to charitable organizations, although this is lower from 77% last year.
The shopping season officially kicks off on Black Friday where 16% more consumers are expected to hit the stores, drawn by promises of incredible deals and huge sales from big name retailers.
Ask a Question