FDIC Committee to Meet About Unbanked Households and Overdraft Programs
A while ago we wrote an article about state programs that reached out to the unbanked populations in their state. It seems that now the issue has gained federal attention, as the FDIC Advisory Committee on Economic Inclusion (ComE-In) has announced that it will hold a meeting on the unbanked population on December 2nd, 2009.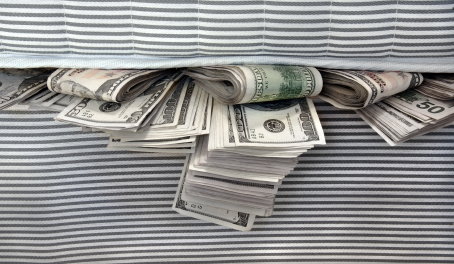 Unbanked and Underbanked Households
The meeting will primarily focus on analyzing the data received from a supplement on unbanked population that the FDIC added to the Bureau of the Census' Current Population Survey. This survey is one of the most extensive of its kind, collecting comprehensive information on the demographics of the populations who are underserved by financial institutions, and why. FDIC Vice Chairman Martin J. Gruenberg stated that "This survey will provide the information base for future efforts to address the financial services needs of unbanked and underbanked households in the United States."
Other Considerations
In addition to addressing the concerns of the unbanked population, the committee will also hear a summary of the FDIC Study of Overdraft Programs and will discuss the Small-Dollar pilot program, which was a two-year study on how banks can affordably incorporate small dollar loans into their everyday banking services.
The meeting is open to the public, and will be held on December 2nd from 8:45 a.m. to about 4:45 p.m. in the FDIC Board Room, located on the sixth floor of the FDIC headquarters building at 550 17th Street, N.W., Washington, D.C. You can view the meeting agenda here. The meeting can also be viewed live via Webcast here.
Ask a Question