Black Friday Holiday Sales Volume Up, But Average Amount Spent Drops From 2008 Numbers
Now that the Black Friday holiday shopping rush is over, retailers are eager to take a look at the numbers for some insight into what kind of a holiday shopping year its going to be. Unfortunately, the numbers aren't looking great, according to several market research firms who have been tracking the data, with more shoppers showing up at stores this Black Friday overall, but on average spending less money than last year.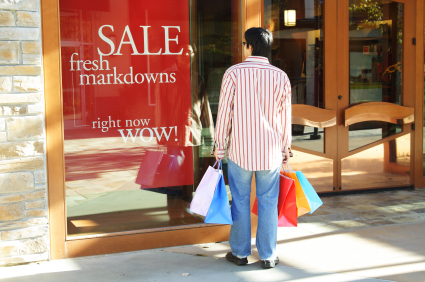 Shopper Volume
Despite some predictions that people would be hesitant to come out and shop this year, transaction volume was up from 2008 levels, reaching 195 million shoppers over Black Friday weekend this year compared to 172 million last year, according to the National Retail Federation. Despite these higher numbers, the NRF is still predicting that this years holiday shopping season will see a decrease of 1% in spending from last year.
While the increase in total number of sales did cause the total spending to increase slightly to $41.2 billion this year from $41 billion, what really concerns retailers is that average spending dropped from $372.57 to $343.31. This means that while more customers showed up, they bought fewer items or less expensive items, demonstrating that consumers are likely to be slightly more cautious in their spending than last year, which is bad news to retailers who were hoping that this years holiday season would show a big increase in consumer spending.
Retailers Scramble for Sales
Considering that some have said last years holiday season was the worst for retailers in 40 years, the fact that consumer confidence hasn't rebounded means that department stores and other retailers for whom this season can make or break their yearly revenue. Retailers have been pouring over the results from the weekend, trying to find some insight into where they can get the most from shoppers over the rest of the holiday shopping season.
It is interesting that more people have come out during a recession, but according to Phil Rist, of BIGReasearch, when the economy is good fewer people are willing to wake up and go out to get Black Friday deals, while harder times can be the incentive people need to stand in the 5 am lines in order to get a good offer.
Cyber Shopping Increases
One sector that saw some of the biggest increases was online shopping, and researchers are still analyzing activity from today to see how e-shoppers behavior has changed from last year. 96.5 million people stated that they planned on doing their shopping online this year, an increase of 14% from last year, and so maybe some of the "Cyber Monday" sales will make up for the decreased averages from Black Friday weekend.
Ask a Question