FDIC Insurance Fund Running A Deficit
For the first time since the early 1990's, the Federal Deposit Insurance Corporation's insurance fund to protect consumers' deposits has a negative balance. The fund had a balance of $8.2 billion in the red for the third quarter, which was an $18.6 billion decline from the end of June.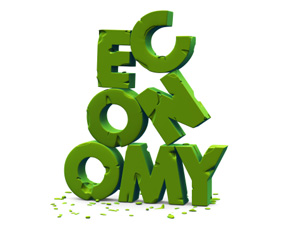 With 124 bank failures for the year (50 of which are in the third quarter alone), the FDIC's fund has been depleted and economists are expecting failures to peak next year. This has put pressure on officials to replenish the fund. They have proposed that banks pay 3 years worth of premiums and this is expected to raise about $45 billion. However, you should note that this measure would not adversely affect bank earnings. Also, the FDIC has predicted that bank failures will cost about $100 billion throughout the next five years. They have accounted for about half of that and these new measures will make up the difference.
Troubled Banks Figure Rises To 552
The number of banks on the FDIC's troubled list has risen to 552 at the end of September, up from 416 at the end of June. This is the highest number on the list since 1993 (which was 575 at that time). These 552 banks hold assets worth $345.9 billion, compared with the 416 banks on the government's problem list at the end of September with $299.8 billion. The FDIC, in its state of the industry report, stated that banks posted a $2.8 billion gain in the third quarter, after a $4.3 billion loss in the previous period.
If you look at the statistics you will find that about 13 percent of the banks on the troubled list fail on average, which means that the FDIC will be expecting many of the banks to return to good financial health. However, we have not experienced an economic meltdown such as this one in decades. Fifty banks failed in the third quarter this year, which is the most since in one quarter since the fourth in 1992.
With the government stepping up efforts to make banks lend more to consumers and small businesses, it will be interesting to see how the banks' solvency issues will end up. Banks wrote off $50.8 billion in bad loans in the third quarter, which was $22.6 billion more than they did in the same quarter last year. FDIC Chairman Sheila Bair stated that banks probably wouldn't be profitable in the fourth quarter, as they will be writing off more bad debts.
Ask a Question