Bank of America Provides Credit Card Clarity Commitment
Bank of America®, the country's leading credit card issuer, on Monday announced the launch of a new program called the Credit Card Clarity Commitment. The move comes just two months shy of the February implementation of sweeping credit reform laws that include requirements of improved disclosure of credit card account terms and conditions.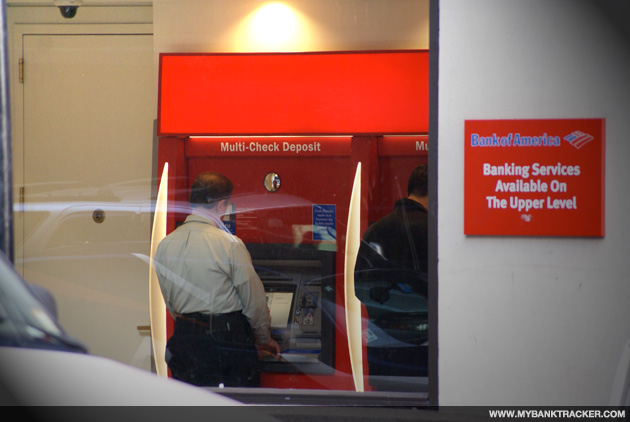 "Plain Language in Plain Sight"
The Charlotte-based bank's Clarity Commitment consists of a one-page statement detailing all credit card customers' rates, fees, and payment information, which, the bank says, aims to "simplify consumer communications and help customers understand their banking agreements." Such disclosure falls specifically under the "Plain Language in Plain Sight" provision of credit card reform laws.
"We know that now, more than ever, people want clear, straightforward information from their bank," BofA Global Card Services President Ric Struthers said in a statement. "The more we can make our responsibilities and the consumer's responsibilities clear and concise, the better it's going to be."
The issuance of these statements to Bank of America®'s more than 40 million cardholders will begin this December, and all credit card customers should get them by the start of next year.
Consumer-Friendly Program
Bank of America®'s move to provide consumers with clear statements and complete summaries of the fees they are currently paying is seen as a breath of fresh air after the slew of unpopular changes that the bank has had to make over the past few months. Credit card customers had to deal with slashed credit limits, skyrocketing interest rates, canceled cards, and next year, the imposition of annual fees to selected accounts.
Credit card delinquencies and charge-offs are at all-time highs as consumers continue to struggle with payments in the face of rising unemployment. The Credit Card Accountability, Responsibility and Disclosure (CARD) Act of 2009 is but one of the solutions provided by the nation's legislators that can serve as protection to consumers from unfair credit practices.
Bank of America®'s Card Portfolio
While the bank has been facing numerous complaints of canceled accounts and lowered limits without due process, Struthers said the industry in general has made credit less available. He further added that some of the accounts that were closed were already inactive, and credit lines were merely lowered to match current income.
From a high of $186 billion as of the third quarter last year, the bank's portfolio has been reduced to about $168 billion for the same quarter this year. Defaults peaked earlier this year and BofA's credit card unit lost about $1.6 billion in the second quarter. However, the loss was trimmed down in the third quarter to $1 billion.
More Steps to Help Customers
Offering credit card clarity is only one of the steps that the bank is making to assist its cardholders. Bank representatives are calling customers now, trying to find out if they have any concerns. Credit card owners who seem to be having trouble making their payments without being delinquent as yet, are being offered assistance as well. The bank also hopes to put back on track credit card balances of more than 1.5 million of its account holders, even to the point of reducing their interest rates.
Ask a Question