MyBankTracker Mobile Banking App Coming Soon to iPhone
MyBankTracker.com is gearing up to launch Bank Tracker, a new iPhone App that locates your bank, maps banks nearby and stays on top of the latest bank news and promotional offers. With Bank Tracker, iPhone and iPod Touch users have thousands of banks at their fingertips, with the option to personalize the App to track your bank in one easy step. Locate banks nationwide and get instant access – our database has more than 9,000 financial institutions and 100,000 branches.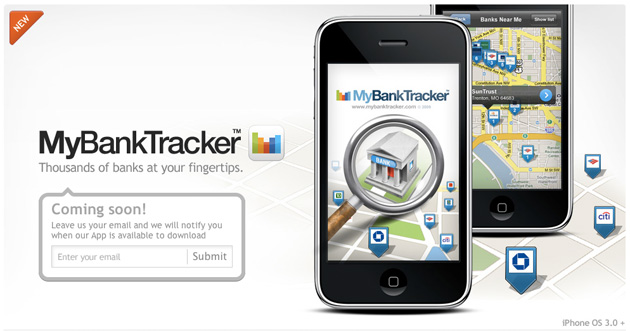 Using the iPhone or iPod Touch GPS to track your location, Bank Tracker creates a detailed map of the banks near you. Tap on any bank icon for a detailed profile page and travel directions by car, bus or foot, through Google Maps. Want to see Bank Tracker in action? Check out our demo:
We've been working hard to make Bank Tracker an easy to use, essential app to get bank information. Bank Tracker 1.0, scheduled to launch (really) soon, is just the beginning of the many products we're looking to offer in the new year, so stay tuned at MyBankTracker.com. Get the free download first! Sign up, tell friends and we'll let you know when Bank Tracker 1.0 is available for download. Sign up here.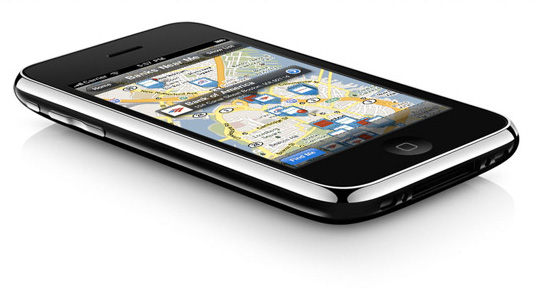 Ask a Question