Banks Add Inactivity Fees To Credit Cards
Since April, credit card issuers have been facing many delinquencies due to the downturn in the economy. This has not stopped them from finding creative ways to attempt to cut these losses, such as implementing inactivity and other fees. In June, Fifth Third Bancorp added a $19 inactivity fee in order to offset increased servicing costs. Inactivity fees have been used before but have often been waived when the consumer uses the card periodically.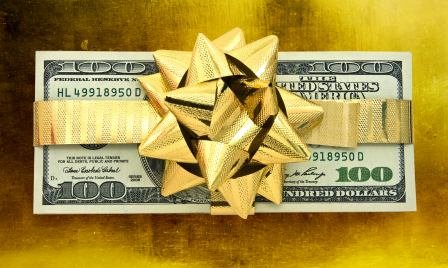 As of November 18 consumer debt was at $ 842.6 billion, which was 1.7 percent lower than last year's level. This is a result of many individuals paying down their debt and not using their cards. According to Nick Bourke, manager of the safe credit-card project at the Pew Charitable Trusts in Washington, many consumers do not want to cancel their cards because it can hurt their credit score. If they cancel their card, they will have a higher utilization rate which results in a lower score.
Testing Fees
Some of the bigger card issuers are experimenting with fees for customers who they feel aren't using their cards enough. For example, Citigroup charges customers different rates based on how often they use their cards. This was according to letters the company sent out in November to cardholders.
Also, Bank of America has started some tests, charging consumers fees from $29 to $99. These charges were applied to less than one-half of one percent of all of Bank of America's cards. However, they have not made a full decision on whether they will apply these charges to a wider range of customers.
Delinquencies
In a Moody's Investors Service report on November 20, it was stated that delinquencies on loans at least 30 days overdue rose to 6.12 percent in October from 5.97 percent in September. This is viewed as a sign of future defaults and is the highest level since April.
Since President Barack Obama signed the Credit Card Accountability, Responsibility and Disclosure Act May 22. Consumers have been resistant to inactivity fees over the years but with fewer ways for banks to make profit on credit cards, they may soon be forced to create many new ways to charge customers.
Ask a Question