iPhone User Alert: New Worm Targets Mobile Banking
A "worm" of the most malicious kind is making its way within Apple's iPhone system. Cybercriminals last week scored a point against tech-savvy consumers as news broke of an iPhone worm that is reportedly designed to swipe mobile banking information from the iPhones of hapless users.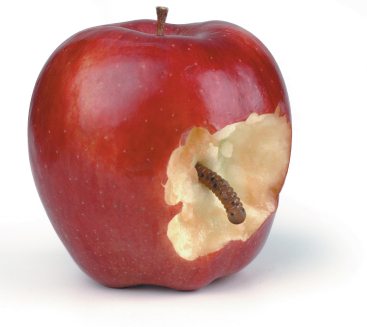 Mobile Banking Login Info Targeted
A "worm" is a term used to describe a self-replicating computer program that spreads by sending copies of itself over a network, in this case usually an iPhone Wi-Fi connection. Unlike a virus, a worm does not need to attach itself to a program to be spread, but often replicate an existing program, and this makes them particularly dangerous for mobile banking users. This particular worm has primarily hit the iPhones of depositors at Dutch based ING, directing them to a log-in page similar to the one found on the bank's mobile banking page, and then pilfering the information that online or mobile banking customers enter. At this point though, the malware is only capable of infiltrating jail-broken iPhones, or units which have been modified to allow the user to download applications which are otherwise unauthorized by Apple.
Despite its seemingly limited 'target market,' this worm is still dangerous as it can jump from phone to phone of users within the same Wi-Fi system, according to security firm F-Secure. "It's the second iPhone worm ever and the first that's clearly malicious – there's a clear financial motive behind it," said F-Secure research director Mikko Hyponen.
ING Group and Apple Inc. Issue Alerts
ING said earlier today that it will post a security warning on its official website, and is also conducting briefing of its call center customer service representatives on how to deal with concerns and incidents related to these attacks.
Apple also reiterates its warning to iPhone owners to avoid hacking their phones. "The vast majority of customers do not jailbreak their iPhones, and for good reason. These hacks not only violate the warranty, they will also cause the iPhone to become unstable and not work reliably," says Apple spokesperson Natalie Harrison.
Growing Trend in Smartphone Vulnerability
While only a small percentage of iPhone users have cause to worry, it may not stay that way for long. Smartphones are a must-have gadget these days and unfortunately, as technology gets more advanced, so do the attacks against these kinds of devices. Researchers studying these trends are in agreement that this latest incident only indicates that threats of this kind are evolving, and that cyber crooks would stop at nothing to penetrate portable devices for financial gain.
Mikko Hyponen of F-Secure further adds that while this time the malware has been contained among mobile banking users in Netherlands, "It is capable of spreading."
Ask a Question