Bank of America Raises Over $19 Billion For TARP Repayment, Puts Pressure on Wells Fargo and Citibank
After announcing yesterday its plan to pay off $45 billion in TARP loans, Bank of America® entered into a sale of $19.3 billion of securities today, causing its common stock prices to rise .7% to $15.76.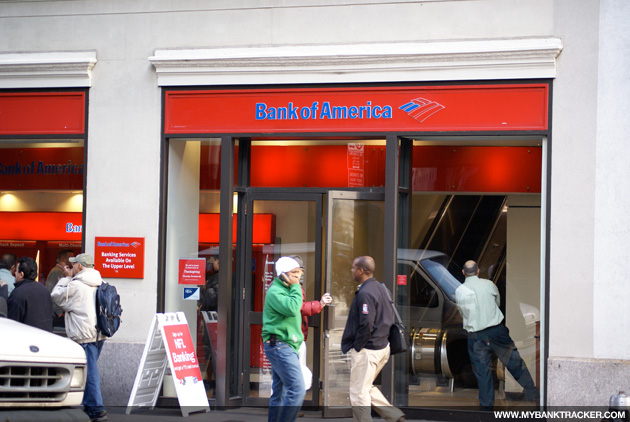 Common Equivalent Securities
The stock that Bank of America® put up for sale were some 1.286 billion common equivalent securities according to Bloomberg data, which are made up of one depositary share and one warrant, and is convertible to one common share. These shares were offered at a 4.8% discount to its common stock, ensuring that they would be sold off quickly. This is the largest sale of common stock by Bank of America® since they sold $13.5 billion of common shares back in May to offset losses due to its Merrill Lynch takeover.
Today's sale makes up the rest of the $45 billion needed to pay off the TARP funds owed to the US Treasury, along with some $26.2 billion in cash assets.
TARP Repayment
Bank of America® hopes that by repaying TARP they will get out from under the shadow that seems to have covered the bank since it acquired Merrill Lynch and received government funds earlier this year. The Bank also will no longer face the pay caps that came as a stipulation of accepting the government funds, allowing it to create a larger incentive for someone to take over the CEO position from Kenneth Lewis, who announced his plans of retiring at the end of this year.
Bank of America® has had a hard time attracting a suitable replacement, largely due to the regulation on the salary it has been able to offer according to pay czar Kenneth Feinberg as well as uncertainty about the bank's position in investigations into the Merrill Lynch merger. The lift in pay regulations will also make it easier for the incoming CEO to pick managers and lower level officers for his team.
Challenge Put to Wells Fargo and Citibank
The Bank of America® sale has put the spotlight on Wells Fargo and Citibank, two other banks that still have to repay TARP funds. Wells Fargo raised $8.6 billion in May, which leaves Citibank as the only bank left that is still subject to compensations regulation by the pay czar.
Citibank executives say they are frustrated by the Treasury's refusal to sell its 34% stake in the company, saying that they can't sell the stock until the Treasury says when and how it plans on getting rid of it's 7.7 billion shares. Until then, Citibank will be at a disadvantage as the one major bank which is not yet able to set its own compensation levels without government consultation.
Ask a Question