Jobless Claims Fall Again, 30-Year Mortgage Rates At Record Low
The pace of job losses continues to slow down a bit with the number of unemployed workers filing new applications for insurance falling to the lowest level in 14 months. However, the White House has said that weekly unemployment figures will continue to rise.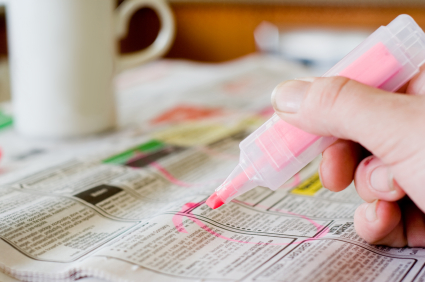 In the week of November 28, initial claims for state unemployment insurance fell by 5,000 to 457,000. The prior week's revised figured stood at 462,000. In a poll conducted by Reuters, analysts expected claims to rise to 480,000 from a previously reported 466,000. According to a Labor Department economist, both actual and seasonally adjusted claims were down. These figures a much lower than the March highs, but analysts are still considering the 400,000 mark an important one.
The four-week moving average for new claims is at 481,250, after falling 14,250 last week. This was the lowest level since November last year, and declined for the 13th straight week. This would be viewed as a good sign since the four-week moving average is used for viewing the overall trend. However, one thing to point out is that the number of people that are still collecting benefits (after their initial benefits) has risen by 28,000 to 5.47 million for the week of November 21. This comes after falling for 10 straight weeks.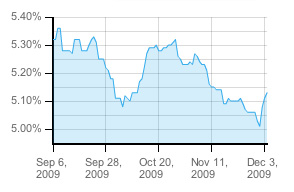 Mortgage Rates Fall Again
These unemployment figures will be very important to the housing market as it will determine whether there can be sustainable growth in the industry or not. Without a stronger job market then there will be less people who are able to afford to buy homes. While unemployment rates remain high, it fortunate that the U.S. 30-year fixed-rate mortgages has continued to be low for a fifth consecutive week, averaging 5.11 percent for the week ending December 3. However, these rates will inevitably make a turnaround as the economy recovers, and so hopefully employment rates will continue to rise and strengthen the housing market by creating new home-buyers.
People looking to buy a home now will want to act fast if they want to purchase a home at record low mortgage rates. According to Cameron Findlay, chief economist at LendingTree in North Carolina, mortgage rates will rise sharply next year. He expects a 5.64 percent 30-year fixed-rate mortgage, which is significantly higher than current levels. The best we can do is hope for job growth to come because without it, housing and other sectors of the economy would suffer more.
Ask a Question