Bank of America Tops List of Banks with the Most Home Loan Modifications Made
Apparently working overtime the past month, Bank of America, the country's biggest bank by assets, in a statement last Monday said that it has made more home loan modifications than any other lender under the Obama administration's Making Homes Affordable Modification Program (HAMP).
The announcement comes a few days after the administration challenged the mortgage industry to help the growing number of homeowners who are in serious danger of losing their homes. When the Homes Affordable Modification Program was launched earlier this year, its primary goal was to assist 3 to 4 million of troubled borrowers.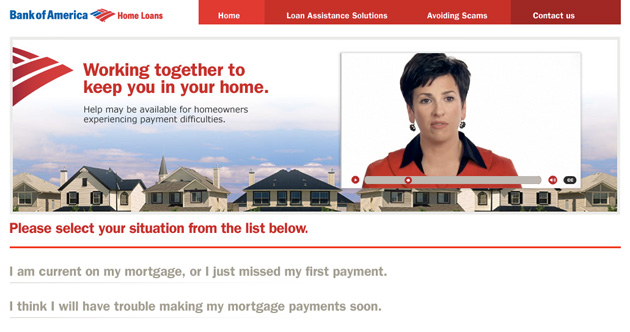 As of October, the total number of loans modified under the program and by all participating lenders across the country already reached 650,000 — a significant volume but still a long way to go from the target.
Big November Surge
While a report from the Treasury last month showed that BofA had only modified 14% of its eligible loans, trailing behind rival banks Citibank with 40% and JPMorgan Chase with 32%, the disparity is largely due to the fact that Bank of America is the largest mortgage lender with about 14 million loans in its portfolio.
Still, BofA is contributing its fair share and the latest figures speak for themselves. As of the close of last month, Bank of America reports that it has modified more than 160,000 home loans under the program, up from almost 137,000 as of Oct. 31. The bank's 'production' in this department accounts for about 1 in every 5 modifications made nationwide.
More Than 600,000 Home Loans Modified
The Charlotte-based bank also says it has already implemented more than 600,000 home loan modifications since January 2008, including the 160,000 under the HAMP. Through its own programs, the bank has modified about 450,000 home loans since the start of last year, with 225,000 of these trials made this year.
Through the HAMP and its own programs, Bank of America says it has already put in about $215 billion to facilitate the refinancing of existing mortgages that are in trouble.
Stepped-Up Efforts
The bank attributes the improved performance in its aggressive efforts to help mortgage owners in danger of foreclosure.
Jack Schackett, BofA executive handling credit loss mitigation strategies, said that the bank remains "focused on providing long-term solutions to help distressed customers sustain homeownership."
"We are making extensive efforts – through phone, mail and face-to-face contact – to help our customers know exactly what documentation is required and risks of not responding by the government's program deadlines," Schackett said in a statement.
Other steps that BofA has taken to speed up assistance for homeowners are expanding the default management staff to 13,000, and launching a home loans help website to offer customers easy access to information on home loans modification.
Ask a Question