Citi May Have to Wait Longer to Pay Back TARP Funds
Since Bank of America® announced that it will pay back the TARP funds it borrowed, other large Banks like Wells Fargo and Citibank have been struggling to follow suit. However, at least for Citibank, it may be a while before regulators agree to allow them to repay their obligations according an unidentified Bloomberg source.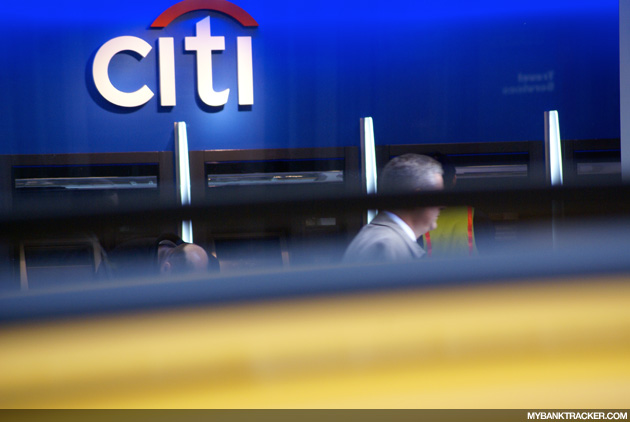 Treasury Holds Off on Sale
The US Treasury has stated that it will hold off on selling the 34% stake in Citibank until it is more certain that a sale of the 7.7 billion shares will not dangerously weaken investor demand in the bank. Regulators are worried that if the Bank is required to raise capital to repay its TARP funds, investment interest in the bank would decline.
Citigroup, the holding company of the New York based Citibank, has been lobbying the treasury for months for the ability to repay it's TARP funds, mainly so that they will no longer be subject to payment regulation by the pay czar. Now that Bank of America® has joined JP Morgan Chase, Goldman Sachs Bank USA and Morgan Stanley in the list of large financial institutions that have paid back TARP funds, Citibank is afraid of losing business and employees to competitors who are no longer subject to the same pay restrictions.
Large Bank Plans for Repayment
Regulators say that Bank of America® was only approved to repay its funds after it submitted a plan and it was certain that it was safe for the bank to exit the program. Analyst John McDonald of Bernstein Research says that this is due to the fact that B of A campaigned aggressively in order to get rid of pay restrictions, so that it could offer more incentive in its search for employees, including a new CEO to replace Ken Lewis.
However, as long as Citibank is still seen as overextended, the Treasury will be reluctant to sell back the 34% stake in the company. Some are criticizing the governments disinterest in selling, especially as it's Citibank stock has recently been classified as "market preform" and is currently worth about $31.2 billion, which would give the treasury a gain of about 25%, or $6 billion. Some say the government is waiting for the stock to gain more value when it is already at a profit, but the government maintains that it is waiting for Citibank to be ready and stable enough to repay its loans.
Ask a Question