Federal Reserve Official Jon Greenlee Says Banks Face Sizable Losses In Commercial Real Estate Loans
The Fed had some more bad news for banks, as it seems financial institutions are likely to suffer continued losses in the coming months, according to a speech made by Jon Greenlee, Associate Director of the Fed's Division of Banking Supervision and Regulation, at a hearing of the House Subcommittee on Oversight and Investigations last week.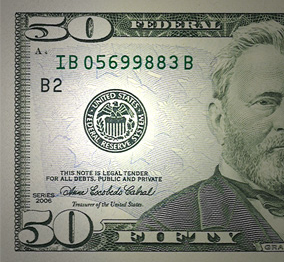 Business Loans Decrease
According to the Greenlee, the commercial loan sector may still be facing a significant crisis, as the value of commercial property continues to decline. A reported $3.5 trillion of outstanding debt is associated with commercial real estate, $900 billion of which is represented by commercial mortgage backed securities. More than 16% of these commercial construction and development loans were considered delinquent by the end of the second quarter of 2009.
Fed Attempts to Revitalize Credit Market
Greenlee stated that the Fed has implemented several programs that aim to revitalize the credit market, especially for businesses. One of these programs is the Term Asset-Backed Securities Loan Facility (TALF) program developed jointly by the Federal Reserve and the Treasury in 2008. Since its inception, TALF has helped finance 480,000 loans to small businesses, and 100,000 loans to larger businesses.
Greenlee emphasized the importance that bankers and creditworthy borrowers alike do not shy away from the current poor credit market, and is hoping that some of the Fed's actions will encourage greater lending for small businesses and other borrowers. "We are aware that bankers may become overly conservative in an attempt to ameliorate past weaknesses in lending practices," Greelee said, "and we are working to emphasize that it is in all parties' best interests to continue making loans to creditworthy borrowers."
Ask a Question