USAA CEO Is American Banker's "Innovator of the Year"
In its 2009 Banker of the Year Awards issue, the American Banker publication named USAA Chief Executive Joe Robles as Innovator of the Year, citing the USAA Mobile App for the iPhone as key to the bank's growth.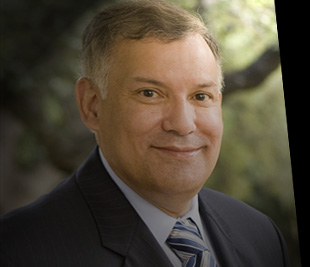 According to the publication, the USAA iPhone App is "simply the latest in a series of innovations from USAA that have helped (its) $35.7 billion-asset thrift roughly quadruple assets and increase deposits more than sixfold in the last decade – without making any acquisitions, and without the benefit of a branch network."
The mobile service was only launched in August of this year, but already more than 300,000 USAA members have downloaded it. Further, about $155 million in deposits have been put into USAA bank accounts using this mobile banking technology.
Reiterating the bank's commitment to make banking, insurance and investments easier and more convenient for members and customers, Robles said that USAA is "honored to be recognized for innovation in a year when so many new technologies have come to market in the financial services industry."
Innovative Banking for the Armed Forces
The USAA Mobile App, which allows bank customers to deposit their checks with just an image taken of the check and a click of the iPhone application, is just perfect for the bank's target market and majority of its client base — the members of the US Armed Forces and their families. About 14% of USAA's nearly 1 million depositors use mobile banking as a means of doing their transactions, either through the iPhone App, a mobile browser, or via text messaging.
Only three years ago, USAA also introduced a first in the banking industry: offering bank customers the convenience of depositing checks from the comfort of their homes with the use of a scanner on the bank's website. And the bank has no plans of putting a stop to its innovations just yet. In fact, according to Robles, they've only just started.
"In 2010 we'll be coming out with more ways for our members to access their money and financial products from anywhere. All they'll need is a cell phone that connects to the Internet with a wireless signal," he said. This kind of innovation for "banking-on-the-go" is useful to anyone, but especially in the mobile lifestyle of USAA's consumers in the Armed Forces.
Despite having only one branch located in San Antonio, TX, USAA Federal Savings Bank is the country's 22nd largest bank.
Ask a Question